Day 1 :
Keynote Forum
Rainbow Babies and Children's Hospital, USA
Time : 09:35-10:10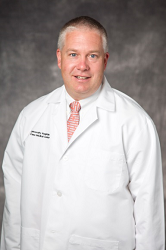 Biography:
Christopher Snyder is the Director of Pediatric Cardiology at Rainbow Babies and Children's Hospital, Case Western Reserve University School of Medicine. His interests include general pediatric cardiology and Adult with Congenital Heart disease as well as a sub-specialty in pediatric and adult congenital electrophysiology on an inpatient and outpatient basis
Abstract:
The purpose of this talk is to define pediatric palpitations and discuss their evaluation and treatment ranging from the simple ECG to the implantable defibrillator. Palpitations are defined as a rapid pulsation or throbbing of the heart resulting in irregular, fast or abnormal heart beats. Palpitations are common in pediatrics and generally benign in nature. The evaluation of the pediatric patients with palpitations is guided by the history, physical examination and events that surround the episodes. Often times, the etiology of the palpitation can be discerned through a complete history of the events and little more is required such is the case in patients with anxiety, syncope and fever. Occasionally, the findings on the history or physical examination dictates the need for simple cardiac testing such as an ECG, Holter, tilt table or event monitor, often used to evaluate for syncope or dysarrhythmia. The primary worry clinician faces when presented with a patient with palpitations is their risk of sudden death. If the patients' history, family history or physical examination deviates from acceptable, this triggers a more through evaluation to discern the cause of the palpitation. This work up often includes an ECGs and Holter monitor, an exercise stress test, an echocardiograms or cardiac MRI and often leads to further invasive testing either in the catheterization or electrophysiology laboratory. These more invasive tests are often required to rule out causes of sudden cardiac death that present with palpitations such as hypertrophic cardiomyopathy, prolonged QT syndrome and arrhythmogenic right ventricular dysplasia.
Keynote Forum
Mayo Clinic Rochester, USA
Time : 10:10-10:45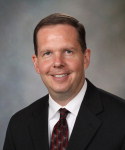 Biography:
Bryan Cannon is a Pediatric Cardiologist in Rochester, Minnesota and is affiliated with multiple hospitals in the area, including Mayo Clinic and Mayo Clinic - Saint Marys Hospital. He received his medical degree from University of Texas Southwestern Medical School and has been in practice for 19 years. He is one of the 13 doctors at Mayo Clinic and one of the 8 at Mayo Clinic - Saint Marys Hospital who specialized in Pediatric Cardiology.
Abstract:
Medical technology is advancing at a very rapid rate. There have been several new innovations that will potentially change the scope of practice in pediatric electrophysiology in the very near future. These innovations include subcutaneous ICDs, lead-less pacemakers, and performance of ablation procedures with no radiation exposure. Most of these new technologies are developed for adults, but pediatric electro physiologists will need to determine ways to adapt these new technologies to the pediatric population. Many of these new technologies present challenges purely due to their large size, but as technology progresses these devices will be smaller and the pediatric community should be prepared to implement them to maximize safety and efficacy in young patients. Some of the technologies such as ablation procedures with no radiation exposure are currently in practice, very effective, and consideration should be given to implementing their pediatric applications globally. This Keynote speech will discuss these new technologies, their current application to the pediatric population and limitations within this population, as well as future applications with changes in technology.
Break:
10:45-11:05 @ Foyer
Keynote Forum
Hospital Italiano de Buenos Aires, Argentina
Time : 11:05-11:40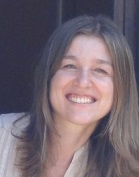 Biography:
Sofía Grinenco, Medicine Doctor (MD), is a Pediatric Cardiologist member of the Fetal Medicine Unit at Hospital Italiano Buenos Aires, Professor of Fetal Cardiology at Fundacion Hospitalaria, Council Member of the Cardiology Committee of the Argentine Society of Pediatrics (SAP), member of the Argentinian Society of Prenatal Diagnosis and Therapy (SADIPT), member of the Association for European Pediatric and Congenital Cardiology (AEPC), with several post-grade courses on Epidemiology and Statistics and on Clinical Bioethics. Currently her researches focus on optimizing prenatal diagnosis of congenital heart defects, and on these diseases physiopathology and intrauterine treatment.
Abstract:
Congenital heart defects (CHD) are the most common type of birth defect, affecting approximately 8 out of 1,000 newborns. Yet there is variability in the epidemiology of congenital heart defects throughout the world, and the reported incidence and prevalence have been changing in recent decades. The developments of prenatal diagnosis; fetal therapy and termination of pregnancy and maybe changes in environmental factors too; have modified the natural history of congenital heart defects. The improvements in cardiovascular surgery and treatment techniques by catheterization have improved survival and also the quality of life of adolescents and adults with congenital heart defects. Real incidence and prevalence are, in fact, unknown in many parts of the world. There has been identification of genes in high-risk families and experimental models. Environmental risk factors and protective factors still need to be identified; in order to ultimately achieve effective primary prevention. A review on reported data is presented focusing on crucial epidemiological questions, regarding outcomes, causation and risk assessment.