Day 1 :
Keynote Forum
Rainbow Babies and Children's Hospital, USA
Time : 09:35-10:10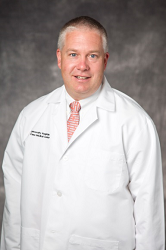 Biography:
Christopher Snyder is the Director of Pediatric Cardiology at Rainbow Babies and Children's Hospital, Case Western Reserve University School of Medicine. His interests include general pediatric cardiology and Adult with Congenital Heart disease as well as a sub-specialty in pediatric and adult congenital electrophysiology on an inpatient and outpatient basis
Abstract:
The purpose of this talk is to define pediatric palpitations and discuss their evaluation and treatment ranging from the simple ECG to the implantable defibrillator. Palpitations are defined as a rapid pulsation or throbbing of the heart resulting in irregular, fast or abnormal heart beats. Palpitations are common in pediatrics and generally benign in nature. The evaluation of the pediatric patients with palpitations is guided by the history, physical examination and events that surround the episodes. Often times, the etiology of the palpitation can be discerned through a complete history of the events and little more is required such is the case in patients with anxiety, syncope and fever. Occasionally, the findings on the history or physical examination dictates the need for simple cardiac testing such as an ECG, Holter, tilt table or event monitor, often used to evaluate for syncope or dysarrhythmia. The primary worry clinician faces when presented with a patient with palpitations is their risk of sudden death. If the patients' history, family history or physical examination deviates from acceptable, this triggers a more through evaluation to discern the cause of the palpitation. This work up often includes an ECGs and Holter monitor, an exercise stress test, an echocardiograms or cardiac MRI and often leads to further invasive testing either in the catheterization or electrophysiology laboratory. These more invasive tests are often required to rule out causes of sudden cardiac death that present with palpitations such as hypertrophic cardiomyopathy, prolonged QT syndrome and arrhythmogenic right ventricular dysplasia.
Keynote Forum
Mayo Clinic Rochester, USA
Time : 10:10-10:45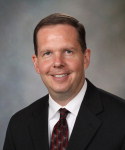 Biography:
Bryan Cannon is a Pediatric Cardiologist in Rochester, Minnesota and is affiliated with multiple hospitals in the area, including Mayo Clinic and Mayo Clinic - Saint Marys Hospital. He received his medical degree from University of Texas Southwestern Medical School and has been in practice for 19 years. He is one of the 13 doctors at Mayo Clinic and one of the 8 at Mayo Clinic - Saint Marys Hospital who specialized in Pediatric Cardiology.
Abstract:
Medical technology is advancing at a very rapid rate. There have been several new innovations that will potentially change the scope of practice in pediatric electrophysiology in the very near future. These innovations include subcutaneous ICDs, lead-less pacemakers, and performance of ablation procedures with no radiation exposure. Most of these new technologies are developed for adults, but pediatric electro physiologists will need to determine ways to adapt these new technologies to the pediatric population. Many of these new technologies present challenges purely due to their large size, but as technology progresses these devices will be smaller and the pediatric community should be prepared to implement them to maximize safety and efficacy in young patients. Some of the technologies such as ablation procedures with no radiation exposure are currently in practice, very effective, and consideration should be given to implementing their pediatric applications globally. This Keynote speech will discuss these new technologies, their current application to the pediatric population and limitations within this population, as well as future applications with changes in technology.
Break:
10:45-11:05 @ Foyer
Keynote Forum
Hospital Italiano de Buenos Aires, Argentina
Time : 11:05-11:40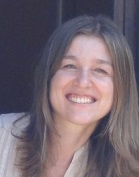 Biography:
Sofía Grinenco, Medicine Doctor (MD), is a Pediatric Cardiologist member of the Fetal Medicine Unit at Hospital Italiano Buenos Aires, Professor of Fetal Cardiology at Fundacion Hospitalaria, Council Member of the Cardiology Committee of the Argentine Society of Pediatrics (SAP), member of the Argentinian Society of Prenatal Diagnosis and Therapy (SADIPT), member of the Association for European Pediatric and Congenital Cardiology (AEPC), with several post-grade courses on Epidemiology and Statistics and on Clinical Bioethics. Currently her researches focus on optimizing prenatal diagnosis of congenital heart defects, and on these diseases physiopathology and intrauterine treatment.
Abstract:
Congenital heart defects (CHD) are the most common type of birth defect, affecting approximately 8 out of 1,000 newborns. Yet there is variability in the epidemiology of congenital heart defects throughout the world, and the reported incidence and prevalence have been changing in recent decades. The developments of prenatal diagnosis; fetal therapy and termination of pregnancy and maybe changes in environmental factors too; have modified the natural history of congenital heart defects. The improvements in cardiovascular surgery and treatment techniques by catheterization have improved survival and also the quality of life of adolescents and adults with congenital heart defects. Real incidence and prevalence are, in fact, unknown in many parts of the world. There has been identification of genes in high-risk families and experimental models. Environmental risk factors and protective factors still need to be identified; in order to ultimately achieve effective primary prevention. A review on reported data is presented focusing on crucial epidemiological questions, regarding outcomes, causation and risk assessment.
Pediatric Cardiac Diseases
Pediatric Cardiovascular Diseases
Inflammatory Heart Diseases
Chair
Jie Tian
Children's Hospital of Chongqing Medical University, China
Co-Chair
Flavia Ventriglia
University of Rome, Italy
Session Introduction
Case Western Reserve University, USA
Time : 11:40-12:05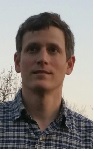 Biography:
Michael Jenkins is an assistant professor at Case Western Reserve University with a primary appointment pediatrics and a secondary appointment in biomedical engineering. His research interest includes the development of optical pacing and optical imaging technologies for investigating cardiac development and diseases.
Abstract:
Previous studies suggest that altered hemodynamics early in development can lead to congenital heart defects. Unfortunately, due to a lack of technology to measure and perturb hemodynamic parameters during cardiac looping in a live preparation, many questions remain unanswered. We have utilized optical coherence tomography (OCT) to measure and optical pacing (OP) to perturb hemodynamics during cardiac looping in a live quail preparation. OP employs infrared pulsed light to noninvasively capture the heart rate to the pulse frequency of the laser without the use of exogenous agents. We hypothesize that altering regurgitant flow early in development leads to congenital heart defects. We increased regurgitant flow with OP in the heart of the embryonic quail at day 2 of development just prior to the formation of cardiac cushions (valve precursors). OCT measured pulsed Doppler traces at the inflow tract of the looping heart and gave a quantitative measurement of regurgitation.
Embryos were kept alive until day 3 (mid looping) or day 8 (4 chamber heart) after pacing to look at resultant morphologic changes to the Atrioventricular cushions and valves with OCT. Paced embryos had smaller cushions and endothelial mesenchymal transition at day three and defective valves at day eight. The cushion volume decreases scaled with the degree of induced regurgitant flow. These results suggest that abnormal regurgitant flow at the atrioventricular cushions can lead to congenital defects. Understanding the role of hemodynamics in development is an important step towards determining the mechanisms of CHDs and ultimately developing earlier treatment strategies.
Hospital Infantil Joana de Gusmão-Florianópois, Brazil
Time : 12:05-12:30

Biography:
Dr Silva has a Master Degree and a Doctorate Degree in Medical Sciences at the Federal University of Santa Catarina, and a Master Degree in Epidemiology at Federal University of Rio Grande do Sul. He also attended a Post-Doctoral Fellowship in Perinatal Research in the Wayne State University,in Michigan, USA, and in the Georgetown University,in Washington DC,USA, where his focus was the fetal cardiac function, related to infections. His research field is on cardiovascular risk factors in diseases like AIDS and others with systemic inflammatory compromise, analysing mainly the cardiac and endothelium functions by means of ultrasonography.
Abstract:
Celiac disease (CD) is a chronic condition, which lasts for life and involves a broad spectrum of symptoms and constant dietary treatment. The impact of a gluten-free diet on nutritional and other biochemical and subclinical parameters have been systematically investigated, but further studies are still needed. We conducted an observational, cross-sectional, prospective study,with availability and not probabilistic samples, matched for sex, age and nutritional status, compounded of 30 participants with CD and 30 normal subjects. The study met all ethical principles. Total cholesterol and the LDL-C were higher in the CD group (p=0.0268 and 0.0253 respectively); the HDL-C was low in both groups; the increased intima-media thickness of the right carotid was more frequent in participants with CD (p=0.0049); and indicators of ventricular functions did not show specific changes. Therefore, patients with CD, under a gluten-free diet for at least one year, have dyslipidemia, a cardiovascular risk factor, and increased c-IMT, indicative of subclinical atherosclerosis.
Centro Cardiologico Pediatrico del Mediterraneo, Italy
Time : 12:30-12:55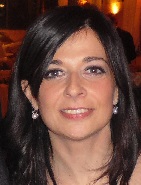 Biography:
Daniela Poli is working as Senior doctor at Centro Cardiologico Pediatrico del Mediterraneo, Ospedale Bambino Gesù - Taormina, Italy
Abstract:
Purpose. The hybrid approach for the treatment of patients with hypoplastic left heart syndrome most commonly includes double approach for transcatheter placement of a stent in the arterial duct via femoral groin and surgical placement of bands on the branch pulmonary arteries via median sternotomy. We present our results of an early single stage procedure for newborns affected by hypoplastic left heart syndrome.
Methods. From October 2011 to September 2014 at Centro Cardiologico Pediatrico del Mediterraneo-OPBG-Taormina, 41 consecutive patients underwent an early single stage hybrid approach procedure for diagnosis of HLHS(23 HLHS, 12 HLHS like, 6 HLHS complex). In 31 cases prenatale diagnosis was available and delivery was attempted in our hospital with ICU back up. All of them received continuous prostaglandins infusion, 17 of them required intubation or inotropic support before procedure. All patients were transferred to Hybrid Cat Lab, monitored by radial artery, central vein catheter, right hand and right foot pulse oxymetry and NIRS. After median sternotomy, the left and right pulmonary were banded by goretex 3 or 3.5 (according to the weight of the patients and size of the pulmonary branches) and then the stent was delivered in the arterial duct via a 7 French catheter positioned in the main pulmonary artery.
Results. All of them were treated during the first 24 hours after birth, median weight was 3.07 Kg (range 1.5 kg to 4.5 Kg). For stenting arterial ductus we used pre-mounted stents in diameter from 7 to 10 and lenght from 12 to 19 mm Genesis (Cordis, USA); in 5 cases pulmonary arteries banding was performed by 3 mm custom goretex tube (W.L. Gore & Associates, Inc USA), while 3 patients 3.5 mm was used. All patients survived to the procedure. Mean hospital stay lenght was 19 days (range from 6 to 70 days), mean ICU stay was 11 days (range from 2 to 70 days). Procedural complications occurred in four patients and in one patient was deffered sternal closure. At the median follow up of 90 days, all patients are still alive on medical therapy. Interstage period was characterized by surgical atrial septal defect enlargement in four cases and atrial septal stent was positioned in seven cases and balloon dilatation was performed in three casas. Ductal stenting was not performed in two cases due to excessive diameter of the ductus. In eight cases was pwrformed balloon dilatation of ductal stent and in three cases restenting. Fourteen patients underwent successfull comprehensive stage 2 procedure and eleven patients underwent biventricular repair.
Conclusion. In our early experience, single stage hybrid approach for various types of HLHS, demonstrated to be safety and efficacy, with very low morbility rate. Patients with HLHS are at risk for interstage morbidity and mortality, especially between the first and second stages after the hybrid procedure. A rigorous interstage follow up is mandatory in order to detect potential important anatomical issues regarding dimensions of atrial septal defect, rightr ventricular systolic function, tricuspid regurgitation, obstruction in the proximal or distal arterial duct, acquired or native retrograde obstruction of the aortic arch. Procedures should be performed in a dedicate cath lab by an experienced team according to an institutional program.
Break:
Lunch Break 12:55-13:45 @ Aqua
UNILAGO, Brazil
Time : 13:45-14:10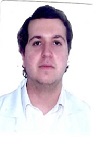 Biography:
Edmo Atique Gabriel has completed his medical school from Catholic University of Campinas and Postdoctoral studies from Federal University of Sao Paulo. He is clinical professor of medicine at Unilago School of Medicine and cardiovascular research expert. He has published papers in reputed journals and has edited two pioneering cardiovascular books by Springer.
Abstract:
Many challenges must be overcome to maintain a medical and surgical planning and management of congenital and pediatric heart disease. There is a paucity of clinical trials and established goals that take to a most precise therapeutic approach. Databases in pediatric and congenital cardiac disease need to be improved aiming to spreading worldwide different therapeutic methodologies in terms of particular operation, new devices or special medications. In addition to databases, pediatric and congenital cardiac disease require lifelong surveillance, follow-up imaging, consistent infrastructure and trained multidisciplinary team. Currently, medical treatment for pediatric and congenital pulmonary arterial hypertension, particularly regarding potential toxicities and optimal dosing, as well as surgical features in the setting of Ebstein's malformation, Fontan circulation and valve dysfunction warrant meticulous attention and additional investigations.
University of Rome, Italy
Time : 14:10-14:35

Biography:
Flavia Ventriglia, graduated and specialized in Pediatrics and Cardiology at the "Sapienza" University of Rome. PhD in Congenital Heart Disease at the University of Padua. Researcher Aggregate Professor of Pediatric Cardiology at the "Sapienza" University of Rome, first level manager at the UOC of Pediatric Cardiology at the Policlinico Umberto I in Rome, responsible for the ECHOLAb of Fetal Echocardiography. She has published numerous scientific paper in the field of pediatric cardiology and fetal cardiology
Abstract:
Background Early fetal echocardiography (EFE) is a diagnostic test of tertiary level, performed at 12-16 weeks gestational age (GA). EFE is usually carried out to diagnose earlier severe congenital heart diseases (CHD). However EFE showed some significant limitations: Crown-Rump Length value <50mm; increased maternal Body Mass Index; unfavourable fetal position; likelihood progression of the detected CHD. Material And Methods A multidisciplinary research protocol, approved by the ethics committee, is conducted in our universitary hospital to diagnose fetal CHDs as early as possible, alone or associated with extracardiac malformations or genetic abnormalities. From January 2014, 75 pregnant from 12th to 16th weeks of gestation came to our Fetal Echocardiography Service and underwent the scan according to the international cardiac protocol, using a 3D Convex trans abdominal volumetric probe, frequency range of 4-8 mHz.
Results: Pregnant women were divided into 6 groups: 1): 16 pregnants came in for screening (21%) 2): 10 pregnants affected by disease (14%). 3): 6 pregnants with a family history of genetic/chromosomal disorders (8%). 4): 15 pregnants with a family history of CHD (20%). 5): 24 pregnants with obstetric screening abnormalities (increased Nuchal translucency (11); cystic hygroma (9); malformations (3); tricuspid regurgitation (1) (32%). 6): 4 pregnants with suspected fetal CHD at obstetric screening (5%) Discussion And Conclusions From the clinical study, it emerges how the cardiac protocol enables a significantly more accurate early diagnosis of CHD, particularly if compared to gynecologic and obstetric protocols. To date, population screening does not appear to be necessary. In fact, EFE allows detecting CHD in high-risk groups (5-6) and it plays an important role from the psychological point of view in excluding a CHD in a second pregnancy, after a first pathological one (group 4). It's possible confirm that the cardiologic transabdominal approach to EFE is usefull for early diagnosis of CHDs and for the study of their progression during gestational period, allowing a multidisciplinary support for a subsequent better management of pregnancies.
Pomeranian Medical University, Poland
Time : 14:35-15:00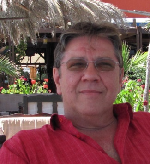 Biography:
Krzysztof Piotrowski, a specialist in Obstetrics, Gynecology and Clinical Genetics, completed his PhD with a dissertation on Fetal Echocardiography. Putting his knowledge into practice, he performed about 3,000 USG investigations of gravidas annually for prenatal diagnosis. He has published many scientific papers and chapters covering prenatal diagnosis. Having introduced the BACs-on-BEADs TM technology to Polish diagnostics, at present he is focused on applying molecular genetics prenatally. He has been designated as the Manager of Cytogenetic Unit for Pomeranian Medical University, Szczecin, Poland. Lately, he has founded a new independent genetic center, DIAGEN – PREDIAG
Abstract:
Congenital Heart Diseases (CHD) are the most common malformations both as an isolated form and a part of genetic syndromes. Extraordinarily fast development of molecular genetics confirms that almost all CHD are genetically dependent in terms of micro-aberrations in different regions of a chromosome or single gene mutations. On the other hand, CHD are an important component of diverse genetic diseases, including monogenic, metabolic and mitochondrial disorders, most often as secondary cardiomyopathies. The genes participating there-in are located nearly on each chromosome, mainly on pathways, along with ligand genes and co-factors, transcription factors or individually. Many mechanisms on heart development are based on the balance between apoptosis, proliferation and migration. Crucial genes controlling fetal development, including the creation of heart tube and the forming of left and right ventricular outflow are primary 'homeobox' genes grouped in 4 clusters HOX1-4. Other genes condition the forming of different structures. Moreover, in numerous functional disorders, for example the arrhythmia or block, the reason is also genetic, namely the mutation of ion- channel gene placed in 6 chromosomes. Many genes of cardio-genesis were identified, for example PTPN11 gene in Noonan syndrome. The gene is also responsible for the development of pulmonary valves or TBX5 gene in Holt-Oram Syndrome. Heart development is also affected by the imprinting (about 30 genes) and the inactivation of the X chromosome in day 21 stage of embryo. We propose, e.g. a practical classification could refer to specific CHD characteristic of particular disorders, which might prove helpful in daily practice because in prenatal diagnosis CHD is often the sole syndrome confirmed by USG scan, which may depend on truly isolated nature or non-specific mild ultrasound co-markers.
P.J. Safarik University, Slovakia
Time : 15:00-15:25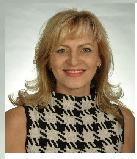 Biography:
She is currently the head of the Department of pediatric and adolescent´s medicine, Medical Faculty, P.J. Safarik University and Children Faculty Hospital at Slovakia, Central Europe. Her research interests focus on preventive cardiology, obesity, and disorders of lipid metabolism, atherosclerosis and their prevention in the pediatric age group.
Abstract:
Epicardial adipose tissue (EAT) is the visceral fat deposit around the heart and is commonly increased in obese subjects. EAT is related to cardio metabolic risk factors and non-alcoholic fatty liver disease (NAFLD) in adults, but this relationship is not well known in children. Objectives: The aim of our study was to assess by echocardiography the EAT in overweight and obese children and its relationship to cardio metabolic risk factors, insulin resistance, NAFLD markers and hyperuricemia.
Study group and methods: In 25 (mean age 13.0 ± 2.3) overweight and obese subjects and 24 lean controls, blood pressure (BP), WC, fasting plasma glucose and insulin, lipids, uric acid and hepatic enzymes were established and EAT thickness measured by transthoracic echocardiography.
Results: In overweight and obese subjects, EAT was significantly higher compared to normal weight children. Overweight and obese children had significantly higher body mass index (BMI), WC, BP, triglycerides (TAG), low-density lipoprotein and total cholesterol, hepatic enzymes alanine aminotransferase (ALT) and g-glutamyl transferase, and lower high-density lipoprotein cholesterol (HDL-C). EAT correlated significantly with BP, TAG, uric acid, HDL-C, Apo protein B and ALT. Correlation coefficients were similar or better than for WC, but similar or lower than for BMI. In conclusion EAT thickness in children is associated with an unfavorable cardio metabolic risk profile including biochemical signs of NAFLD and hyperuricaemia, but is not a stronger indicator than BMI.
Break:
15:25-15:45 @ Foyer
Cairo University
Egypt
Time : 15:45-16:10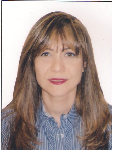 Biography:
Hanaa Ibrahim Rady is the Director and Medical Supervisor of Pediatric Intensive Care Unit since June, 2013. Dr Rady worked with students teaching programs for 4 years and with residents training programs for 4 years. She was part of the creator team of our Skill lab program. She attended more than one workshop in direction and management of complications as a part of the program of Cairo University.
Abstract:
Myocarditis is a challenging diagnosis to make. It is the most common cause of heart failure in otherwise healthy children. We aimed to determine children with myocarditis, the frequency of various presenting symptoms and the accuracy of different investigations in the diagnosis. We performed an observational study of 63 patients admitted to PICU with non-cardiac diagnosis. Cardiac enzymes, chest-X ray, echo and ECG were performed to diagnose myocarditis among those patients.
RESULTS: There were 16 cases of definite myocarditis. The age distribution was non-normal, with median 5.5 mo (3.25-21). Of the 16 patients who were diagnosed with myocarditis, 62.5% were originally diagnosed as having respiratory problems and females were more than males.
Among our cases, the accuracy of cardiac enzymes (cTn and CKMB) in the diagnosis of myocarditis was only 63.5%, while the accuracy of low FS and of CXR cardiomegaly was 85.7% and 80.9%; respectively. Cardiac Troponin folds 2.02 had predictive value of positive = 100%, predictive value of negative = 88.7%, specificity = 100%, sensitivity = 62.5% and accuracy =90.5%. Children with myocarditis present with symptoms that can be mistaken for other types of illnesses. When clinical suspicion of myocarditis exists, CXR and echocardiography are sufficient screening test. Cardiac Troponins confirm the diagnosis in screened cases, with specificity 100%.
Azerbaijan State Medical University
Azerbaijan
Time : 16:10-16:35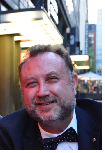 Biography:
Dr. Andreas Petropoulos graduated from Aristotle University's Medical School, Greece in 1989. Followed 30 year career as a medical officer, senior Flight Surgeon in the Hellenic Air-Force. Specialized in Aviation, Hyperbaric Medicine, Pediatrics, Fetal, Pediatrics and Congenital Cardiology in USA and Europe. Holds M.Sc in Preventive Cardiology. AEPC Prevention Working Group member. Worked and lectured in Athens and Brussels universities. Currently consults in Fetal, Pediatrics, Congenital Cardiology in Merkezi Klinika and is Associate Professor at the State University and Post Graduate and CME Center in Azerbaijan. His research focuses on prevention, CVD imaging techniques, fetal cardiology, heart failure.
Abstract:
Heart failure (HF) is childhood is a clinical and pathophysiological syndrome resulting from: 1. Ventricular inotropic dysfunction, 2. Volume and/or Pressure overload, 3. Irregular heart rhythm 4. Long standing Hyper dynamic Circulations. It presents as failure to thrive, respiratory distress, exercise intolerance and associated with circulatory, neurohormonal, molecular abnormalities. HF has numerous etiologies. It is a common clinical presentation as a consequence of cardiac or non-cardiac disorders, congenital or acquired. Worldwide prevalence is 322cases/million /children. From these 43% are under the age of 1 year old. In the CHD population 24% will present with HF and 70% will suffer from it in the 1st year following the diagnosis of CHD. At diagnosis 71% of DCM 's and 13% HOCM's will present with HF. The aim of this paper is to present the current advances on evaluation and management of HF in childhood. It will focus on the 2014 International Society of Heart and Lung Transplantation (ISHLT), guidelines. These improve the previous 2004 ISHLT guidelines and amalgamate scientific data from the 2013 ACCF/AHA for management of HF in adults. We will focus on the areas of diagnosis and variety in treatment strategies.
Cairo University, Egypt
Time : 16:35-17:00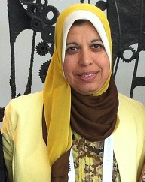 Biography:
Soha Emam is a Professor of Pediatrics & Pediatric Cardiology at Kasr-Alaini School of Medicine, Cairo University, Egypt. She has completed her MD at Cairo University School of Medicine and has been specialized in Pediatric Cardiology. She completed her Post-doctoral training in Pediatric Cardiology at Italy. She is the Medical Coordinator of the Pediatric Cardiology Department, Cairo University and is the Head of Scientific & Conferences activity committee and a Coordinator of Research Activities of the Department. She has many publications in pediatric cardiology field and is an editor in reputed journals and serving as reviewer for many others. Her field of interest is fetal echocardiography and new echo modalities.
Abstract:
Cairo University Children Hospital (CUCH) is a tertiary care center and the central referral children hospital in Egypt. It is a very high flow hospital; consist of over than 2000 patients attending our general and special clinics per day. In this observational study, all patients were included which attended the echocardiography unit at CUCH over a period from January till December 2013. Around 6184 children were analyzed and found the incidence of CHD as well as prevalence of different types of CHD. It was noticeable that 34% of newly referred patients had normal echocardiography, comparable to 42% diagnosed with CHD. This reflected the need for establishing referral criteria to avoid improper and over utilization of the services.
Nanjing Medical University, China
Time : 17:00-17:25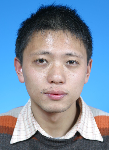 Biography:
Yang Lei. Male, born in 1980, lecturer, attending doctor, graduated in 2014 of the doctor degree of Pediatrics from Nanjing Medical University and directed by the famous pediatric cardiothoracic surgery professor: Mo Xuming, who is Chinese society of Pediatric Surgeons Committee and leader of children Cardiothoracic surgery group in china. After graduation, I am engaged in clinical and research work of congenital heart disease in Nanjing Children's Hospital affiliated to Nanjing Medical University, and always concerned about the research progress of congenital heart disease at home and abroad, and actively carry out the related basic research.
Abstract:
Background- Pulmonary arterial hypertension is characterized by increased pressure overload leading to right ventricular hypertrophy (RVH). GPR91 is an orphan G-protein-coupled receptor (GPCR) that has been characterized as a receptor for succinate; however, its role in RVH remains unknown.
Methods and Results- We investigated the role of succinate-GPR91 signaling in a pulmonary arterial banding (PAB) model of RVH in SD rats due to pressure overload. We found that GPR91 was located in cardiomyocytes. In both sham and PAB rats, treatment with succinate further aggravated RVH, up-regulated RVH genes and increased the p-Akt/t-Akt level in vivo. In vitro, succinate up-regulated the level of the hypertrophic gene marker anp and p-Akt/t-Akt levels in cardiomyocytes. All these effects were inhibited by an antagonist of PI3K, wortmannin, both in vivo and in vitro. Finally, we noted that the GPR91-PI3K/Akt axis was also up-regulated compared with that in human RVH. Conclusions- Our findings indicate that succinate-GPR91 may be involved in RVH via PI3K/Akt signaling in vivo and in vitro. GPR91 may be a novel therapeutic target for pressure overload-induced RVH.
St. Luke's Medical Center, Philippines
Time : 17:25-17:50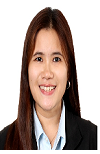 Biography:
Dr. Clariss Lovelle A. Blanco is a young pediatrician from Cebu City, Philippines. She earned her medical degree from the Cebu Institute of Medicine, where she is now a part-time assistant professor. She completed her residency training at St. Luke's Medical Center, Quezon City, Philippines in July last year. She plans to pursue a fellowship in either Pediatric Cardiology or Intensive Care soon.
Abstract:
This retrospective cross-sectional study aimed to describe the acute cardiac abnormalities in children with Kawasaki disease (KD) in a private tertiary hospital, and identify a correlation of clinical and laboratory findings with these acute cardiac abnormalities. A 10-year (2004-2013) chart review of KD cases describing the demographic, clinical and laboratory data was performed. Those cases with and without acute cardiac involvement were identified, then compared according to these clinical and laboratory parameters: age, sex, presence of each of the principal clinical manifestations, incomplete presentation, hematocrit, white blood cell count, platelet count, C-reactive protein, and erythrocyte sedimentation rate. Descriptive statistics were used, including measures of central tendency and dispersion. Ratio and proportion were calculated for the frequency distribution of each variable. Prevalence of those patients with and without acute cardiac abnormalities was obtained.
Acute cardiac abnormalities were seen in 59 of 67 (88.1%) KD patients. These included significant cardiac exam findings (50.7%), echocardiogram findings (77.6%), and electrocardiogram (ECG) findings (53.8% of 13 ECG's). Pericardial effusion (59.7%) was the most common echocardiogram finding, followed by coronary artery lesions (40.4%). Statistical analysis showed no significant difference in the clinical and laboratory parameters between KD patients with acute cardiac abnormalities and those without. In conclusion, various, nonspecific cardiac abnormalities are demonstrated in the acute phase of Kawasaki disease. The most significant of these are coronary artery lesions. There was no significant difference in the clinical and laboratory findings between KD patients with acute cardiac abnormalities and those without.