Previous Speakers

Christopher Snyder
Rainbow Babies and Children's Hospital, USA

Bryan Cannon
Mayo Clinic Rochester USA

Yousef Etoom
University of Toronto Canada

Amir A Sepehri
CAPIS Belgium

Howard Weber
Penn State Hershey Children's Hospital USA

Chuanxi Cai
Albany Medical College USA

Sonia El Saiedi
Cairo University Egypt

Krzysztof Piotrowski
Pomeranian Medical University Poland
Recommended Global Pediatrics Conferences
Pediatric Cardiology 2017
Sessions/Tracks
Track 1: Pediatrics: Pediatrics is the term used for infants, children, and adolescents care, and the age limit usually ranges from birth up to 18 years of age. In this session, we will discuss about various pediatrics disorders as Pediatrics Tuberculosis Pediatric Gastroenterology & Hepatology, Nephrology & Urology, Pediatrics Dentistry, Pediatric Endocrinology, Pediatric Dermatology, Pediatric Allergy & Infectious Diseases, Pediatric Psychology and many more…
Track 2: Neonatology
Neonatology consists of the medical care of newborn infants, especially the ill or premature newborn infant. Neonatologist is trained specifically to handle the most complex and high-risk situations. The track is having brief information about Infancy Diseases, Child Developmental Disorders & Stages, Pediatric Bioethics, Neonatal Medicine, Maternal and Fetal Health and many more…
Track 3: Birth Defects
A birth defect is happens when children's are developing in the mother's body. Most birth defects happen during the first 3 months of pregnancy. The various birth defects are like heart defects, alcohol syndrome, Down syndrome, Fragile X syndrome, Anotia/Microtia and many more. For most birth defects, the cause is unknown.
Track 4: Neonatal Diseases→ Pathophysiology
During the past decade, our understanding of the pathophysiology of coronary artery disease (CAD) has undergone a remarkable evolution. We review here how these advances have altered our concepts of and clinical approaches to both the chronic and acute phases of CAD. Previously considered a cholesterol storage disease, we currently view atherosclerosis as an inflammatory disorder. Aggressive management of modifiable risk factors reduces cardiovascular events and should accompany appropriate revascularization. The main evaluation factors are Cardiovascular Biology, Blood Cholesterol & Obesity, Family history, Heart Physiology and Computational Biology of Heart etc.
Childhood lungs diseases is not a disease but a group of disorders However, most lungs diseases share a common pathophysiologic feature, namely, structural remodelling of the distal airspaces, leading to impaired gas exchange. In general, this remodelling has been believed to be the sequela of persistent inflammation; however, more recently, the paradigm has shifted away from inflammation to one of tissue injury with aberrant wound healing resulting in collagenous fibrosis
Track 5: Pediatric Cardiology
In childhood a disorder which involves both the heart and lungs problems, called Pediatric Cardiopulmonary disease. Epicardial adipose tissue (EAT) is the visceral fat deposit around the heart and is commonly increased in obese subjects. EAT is related to Cardio Metabolic risk factors and non-alcoholic fatty liver disease (NAFLD) in adults, but this relationship is not well known in children. (MI) Myocardial infarction is rare in childhood and adolescence. Children usually have either an acute inflammatory condition of the coronary arteries diseases or an anomalous origin of the left coronary artery (LCA). Peripheral vascular diseases (PVDs) are circulation disorders that affect blood vessels outside of the heart and brain. In PVD, blood vessels are narrowed. Narrowing is usually caused by arteriosclerosis. We will be discussed more about the common problem of the baby heart as Cardiomyopathy, Myocarditis, Hypoplastic Left Heart Syndrome, Hypertension, Heart Murmur, Cardiac Arrest, Arrhythmogenic Right Ventricular Dysplasia, Cyanotic Heart Disease, and Pediatric Arrhythmia as well as more about Pediatric lungs disorders as Upper Airway Abnormalities, Child Interstitial Lung Disease (child), Chronic and Recurrent Respiratory Infections, Congenital Abnormalities and Pediatrics Chronic Obstructive Lung Diseases etc.
Track 6: Cardiovascular Diseases
Cardiovascular Diseases are types of heart disease observed in children and adolescents. Rheumatic heart diseases are thought to result from an autoimmune response, but the exact pathogenesis remains unclear. As many as 39% of patients with acute rheumatic fever may develop varying degrees of pancarditis with associated valve insufficiency, heart failure, pericarditis, and even death.
This track include more about the acute coronary syndromes, Congestive Heart Failure, inflammatory heart diseases, Pediatric angina pectoris, ischaemic heart diseases, rheumatic heart diseases, valvular heart diseases, peripheral artery diseases, pulmonary embolism and vascular rings.
Track 7: Congenital Heart Diseases
A congenital heart defect is an abnormality present at birth. Most heart defects are spotted during childhood, but sometimes a person may reach adulthood before discovering a heart defect. Congenital heart defects are partly preventable through rubella vaccination, the adding of iodine to salt, and the adding of folic acid to certain food products.
This session will give brief information on atrial septal defect, Cineangiography, ventricular septal defect, Coarctation of the aorta, transposition of the great arteries, tetralogy of Fallot, acquired heart diseases, aortic dissection, myocardial infarction, pleural effusion, Endocarditis, Atrial Fibrillation atherosclerosis and many more. About the sudden cardiac death (SCD) is the unexpected death caused by loss of heart function or cardiac stroke.
Track 8: Fetal Cardiology
The heart is the first organ to develop in your unborn baby, and is the most important to his or her lifetime of health. Fetal Cardiology program works to support child's heart health, or preparing your child for life-changing treatment. The most advanced technology to monitor developing baby—including fetal echocardiograms and fetal MRIs for evaluation—which reduces risk while minimizing time spent in the hospital. Our conference will give you more details information about fetal cardiovascular physiology, Fetal Bradyarrhythmia's & Tachyarrhythmia's and many more.
Track 9: Cardiac Stroke
The two most common types of stroke are ischaemic and haemorrhagic stroke: Ischaemic strokes happen when the artery that supplies blood to your brain is blocked, for example by a blood clot and haemorrhagic strokes happen when a blood vessel bursts and bleeds into your brain, damaging brain tissue and starving some of your brain cells of blood and oxygen. Without a constant blood supply, your brain cells will be damaged or die, which can affect the way your body and mind work.
Track 10: Echocardiography & Cardiac Diagnosis
Pediatric cardiologists are trained to diagnose and treat heart problems in infants, children and young adults. Severe heart disease generally becomes evident during the first few months after birth. Some babies are blue or have very low blood pressure shortly after birth. Other defects cause breathing difficulties, feeding problems, or poor weight gain. Pediatric cardiologists are help to diagnose the heart diseases based on the medical and family histories, risk factors, a physical exam, and the results from tests and procedures as Echocardiography that is very basic test to check whether heart is having any problem or not. After the diagnosis only patient risk factor will determine and treatment will start.
The various diagnosis tests are used for specially heart disease as Pediatric angiocardiography, cardiac solography, electrophysiology test, heart MRI, Fetal echocardiography, Pediatric Interventional Cardiology endothelial function evaluation, electrophysiological studies, blood pressure monitoring and Pediatric nuclear cardiology etc. Pediatric nuclear cardiology studies use non-invasive techniques to assess myocardial blood flow, evaluate the pumping function of the heart as well as visualize the size and location of a heart attack.
Track 11: Interventional Cardiology
Interventional cardiology refers to diagnostics and non-surgical treatments of the heart. Cardiac interventions are used to diagnosis and treat many types of heart disease. Stanford interventional cardiology is a world leader in percutaneous coronary revascularization, which re-establishes blood flow to the heart when its vessels have been damaged or blocked. Each year, the staffs of the Section of Invasive and Interventional Cardiology see thousands of patients with almost every kind of heart disease. Our interventionists treat people of all ages from around the world who have serious, sometimes life-threatening, cardiac conditions.
Some miscellaneous cardiac diseases are cardiomegaly-an enlarged heart. But it's usually caused by high blood pressure (hypertension) or coronary artery disease. Marfan syndrome inherited genetic defect weakens connective tissues- including those in the heart. Cardio-metabolic risk refers to your chances of having diabetes, heart disease or stroke. Kawasaki disease is a rare childhood illness that affects the blood vessels. A rare birth defect, heterotaxy syndrome usually involves heart defects of varying types and severity.
Under this the major sub-track are cardiovascular diseases in diabetes, cardiovascular diseases in pregnancy, sports cardiology, non-coronary myocardial disease, infectious diseases of the heart, cardio-metabolic disorder, cardio oncology cerebrovascular diseases (stroke), Cardiopulmonary Resuscitation, Kawasaki disease, Marfan syndrome and heterodoxy syndrome.
Cancers are an abnormal growth in the muscle. Heart tumors, also called cardiac tumors, are extremely rare in children. Primary lung neoplasms are also rare in children, but they comprise a broad and interesting spectrum of lesions, some of which are familiar from other tissue sites, and some of which are unique to the Pediatric lung. This session mainly focus on the different type of pediatric heart and lungs cancer as Myxomas & Fibromas, Lung Carcinoma, Rhabdomyosarcoma and Angiosarcoma etc.
Track 14: Pediatric Nutrition
The consumptions of proper diet consisting of the essential nutrients and the adequate caloric intake necessary to promote growth and sustain the physiological requirements at the various stages of a children development. In general, the average child expends 55% of energy on metabolic maintenance, 25% on activity, 12% on growth, and 8% on excretion. This session mainly focus on Childhood Obesity, Pediatrics Eating Disorders, Nutrition and Immunity, Cardiac Physiotherapists & Dieticians and many more…
Research in pediatrics and pediatrics and Cardiology field comprises all aspects related to the physiology and pathology of the structure and function of the heart, cardiovascular and other system, including their regulation by neuronal and humoral mechanisms etc. To see the drug effects on heart, scientists prefer to do clinical trials on the animals. Because of long term Malnutrition also cardiac disorder will develop in body. With the pediatrics and Pediatric Cardiology 2017 Meetings or events we will get to know about the new advancements coming from different research in pediatrics and cardiology field.
This session mainly focus on the research on cardiology filed as clinical monitoring, case studies, cardiovascular genetics, adverse drug reaction, clinical trial management system, and experimental models of cardiovascular diseases.
Track 16: Pediatric Nursing
Nurses possess a high level of education and experience that allows them to diagnose, treat, and manage conditions that affect the complex cardiovascular system. They work to promote optimal cardiovascular health among clients through preventative measures that involve health counselling, screening, and stress tests, as well as disease prevention and management strategies. This track having some important topics to discuss as Obstetrical Nursing, New-born Nursing Care, Pediatric Cardiac Nursing, Maternal and Child Health Nursing, Cardiac Intensive Care Nursing, Advanced Nurse Practitioners, Nursing Management and many more.
Experts are provided for the diagnosis and care of unexplained, recurrent and chronic symptoms or diseases related to the respiratory system for infants, children and adolescents. The important procedures are Bronchoscopy, Impulse Oscillometry, Pulmonary Function Testing and many more.
The early medical management of Heart Failure in infancy, childhood, and adolescence is necessary to save a child life. Pharmacologic therapy represents the mainstay of treatment for heart failure in children. Regenerating heart tissue through stem cell therapy is the new technique to cure the heart diseases.
Other than the use of cardiac drugs, one therapy call, stem cell therapy and most commonly medicine use to treat or prevent the cardiac diseases are diuretics, angiotensin-converting enzyme inhibitor, beta blockers, cardiac glycosides, antiplatelet agent, inotropic therapy, statins or cholesterol reducing drugs, prostaglandins inhibitors, angiotensin receptor blockers etc. These are the main category of medicines used to treat the heart diseases. Pulmonary Medicine has a long history of providing expert care to children and adolescents with pulmonary and sleep disorders.
A heart transplant is a surgical procedure performed to remove the diseased heart from a patient and replace it with a healthy one from an organ donor. In order to remove the heart from the donor, two or more doctors must declare the donor brain-dead. Before a person can be put on a waiting list for a heart transplant, a doctor makes the determination that this is the best treatment option available for the person's heart failure. The most common reason is that one or both ventricles have aren't functioning properly and severe heart failure is present. Ventricular failure can happen in many forms of congenital heart disease, but is more common in congenital defects with a single ventricle or if long-standing valve obstruction or leakage has led to irreversible heart failure. While a heart transplant is a major operation, your chance of survival is good, with appropriate follow-up care.
The cardiac critical care unit is staffed by a multidisciplinary team of health care providers who work collaboratively to provide high quality care for this critically ill patient population. The team includes an attending cardiologist, a pulmonary critical care intensivist, an attending physician specializing in heart failure and a cardiac fellow-in-training. The Pediatrics Cardiac Intensive Care Unit (CICU) looks after people who are seriously ill with heart or lung problems. The following below topics will discuss under this session.
Pediatric Cardiology-2017 welcomes all the Pediatricians, Cardiologists, Researchers, Pulmonologists, Student Communities, Academic & Business Delegates from Medical, Health Care institutions to join this conference in Chicago, USA. The Conference provides an excellent opportunity to share, exchange knowledge and establish research collaborations and networking. Pediatric Cardiology-2017 is an initiative to bring together the diverse communities working in the field of cardiology to help millions of children fighting with heart diseases, for better treatment and medication alternatives.
About Conference
Conference Series LLC teams with CED, a Joint Accreditation Provider, as Joint Providers of accredited continuing education activities for the healthcare team consisting of physicians, nurses and pharmacists. As Co-providers, all activities are planned and implemented in compliance with the educational standards of Joint Accreditation formed by the accreditation standards and essentials of the ACCME, the ACPE and the ANCC.
3rd Annual Summit on Clinical Pediatrics and Cardiology will be hosted at New York, USA during October 16-18, 2017, with the innovative theme "Clinical focus on Pediatrics and Cardiac disorders"
Pediatric Cardiology-2017 mainly focuses on spreading the awareness about challenges in this field and how to prevent pediatric diseases. We are awaiting a great scientific faculty from USA, Europe as well as other continents and expect a highly interesting scientific as well as a representative event. We organizes a conference series of 1000+ Global Events inclusive of 300+ Conferences, 500+ Upcoming and Previous Symposiums and Workshops in USA, Europe & Asia with support from 1000 more scientific societies and publishes 700+ Open access journals which contains over 30000 eminent personalities, reputed scientists as editorial board members.
Why to attend???
With members from around the world focused on learning about various Pediatric diseases and how to prevent children's disorders .This is your best opportunity to reach the largest assemblage of participants from the entire world. At the Pediatric cardiology conferences and from the eminent people speech, you can update your knowledge about current situation of Pediatric cardiology and receive name recognition at this 3-day event. World-renowned speakers, the most recent techniques, stactics, and the newest updates in clinical pediatric and cardiology and fields are hallmarks of this conference.
Target Audience
Pediatricians

Neonatologists

Pediatric Cardiologists

Pediatric Pulmonologists

Pediatric Nurses

Pediatric Cardiac Physicians

Pediatric Specialists

Pediatric Cardiology Students, Scientists

Pediatric Researchers

Pediatrics Faculty

Medical Colleges

Pediatrics Associations and Societies

Manufacturing Medical Devices Companies

Data Management Companies
Market Analysis
3rd Annual Summit on Clinical Pediatrics and Cardiology will be hosted at New York, USA during October 16-18, 2017, with the innovative theme "Clinical focus on Pediatrics and Cardiac disorders". This conference mainly focuses on spreading the awareness about challenges in this field and how to prevent the pediatrics and cardiac disorders. We are awaiting a great scientific faculty from USA, Europe as well as other continents and expect a highly interesting scientific as well as a representative event.
Importance & Scope:
Pediatricians and Pediatric Cardiologists evaluate and care for foetuses, neonates, infants, children, and adolescents. Special areas of clinical and academic interest include: Neonatal care, Pediatrics disorders, Intensive Cardiac Care, Cardiac Catheterization and Intervention, Electrophysiology, Supraventricular Tachycardia, Cardiac Failure & Transplantation, Acute & Chronic Bronchitis, Pediatrics Cystic Fibrosis, Pediatrics Tuberculosis, Pediatric Oncology, Surgery, Pediatric Nutrition, Pediatric Oncology, Clinical Pediatrics, Pediatrics Advance Therapies, Pediatrics Critical Care, Pediatric Nursing etc.
Congenital heart disease (CHD) is the type of heart disease that a baby is born with. In reality, it is a defect, or abnormality of the heart or blood vessels near the heart, and not a disease, so many people use the term "congenital heart defect". The majority of children born today with CHD will survive and with proper treatment be able to lead a normal or near-normal life. Some kinds of CHD are mild and may not be diagnosed in infancy. Heart Murmurs is also very common disorder soon after birth.
With the international Pediatrics and Pediatric cardiology Congress, we will expect the expert gathering from Universe so that new idea or new research will come with discussion at the conference and that will be fruitful to children suffering various diseases.
Why New York?
Funds analysis towards Pediatric cardiology and pediatrics research: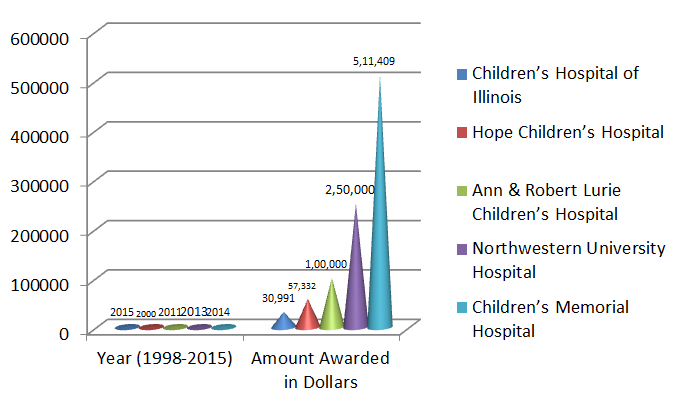 Associations & Society Associated with Pediatric Cardiology in New York:
American Academy of Pediatrics
Southwest Medical Association
American Medical Group Association
Hektoen Institute
International Society for Heart & Lung Transplantation
Associations & Society Associated with Pediatric Cardiology in USA:
Pediatric Cardiology Associates of WNY
American Heart Association
American Society for Echocardiography Conferences
American Association of Heart Failure Nurses (AAHFN)
American Society of Nuclear Cardiology (ASNC)
Northeast Pediatric Cardiology Nurse Association
Pediatric Cardiology Medical Associates of Southern California
Children's Cardiology Associates, Texas
American Society of Preventive Cardiology
American Society of Echocardiography (ASE)
Alliance of Cardiovascular Professionals (ACVP)
Society of Invasive Cardiovascular Professionals (SICP)
Cardiovascular Credentialing International (CCI)
Associations & Society Associated with Pediatric Cardiology Worldwide:
Canadian Association of Interventional Cardiology (CAIC)
Pediatric Cardiology Associates
The Pediatric Cardiac Intensive Care Society
The Association for European Paediatric and Congenital Cardiology
European Society of Cardiology
Pediatric Cardiology Medical Associate
International Pediatric Association
The World Federation of Associations of Pediatric Surgeons
International Pediatric Association Zurich
American Academy of Pediatrics
Pediatric Congenital Heart Association
Pediatrix Cardiology Associates of New Mexico
Universities Associated with Pediatric Cardiology in New York:
Loyola University New York Stritch School of Medicine
Northwestern University Feinberg School of Medicine
Rosalind Franklin University - New York Medical School
Rush Medical College
Southern Illinois University School of Medicine
University of New York Pritzker School of Medicine
University of Illinois College of Medicine
Universities Associated with Pediatric Cardiology in USA:
University of Alabama
Midwestern University
University of Southern California
Stanford University
Western University of Health Sciences
Emory University
Yale University
University of Pennsylvania
Columbia University
Duke University
University of Texas
Brown University
University of Nevada
Touro University Nevada
Kaplan College
Universities Associated with Pediatric Cardiology Worldwide:
University of Alabama School of Medicine
University of Arizona College of Medicine
University of Oxford
University of Toronto
Monash University
The University of Western Australia
The University of Melbourne
The University of Tokyo
Yonsei University
University of Tsukuba
University of Calgary
California Northstate University College of Medicine
Stanford University School of Medicine
Universita Cattolica del Sacro Cuore
La Sapienza University
Hospitals Associated with Pediatric Cardiology in New York:
Ann & Robert H. Lurie Children's Hospital of New York
Advocate Children's Hospital-Oak Lawn
Lurie Children's Hospital
Children's Memorial Hospital
Loyola Medicine
Hospitals Associated with Pediatric Cardiology in USA:
Cincinnati Children's Hospital Medical Center
Children's Hospital of Philadelphia
Children's Hospital of Wisconsin, Milwaukee
Children's Hospital Colorado, Aurora
Children's Hospital of Pittsburgh of UPMC
Texas Children's Hospital, Houston
Mott Children's Hospital
Nationwide Children's Hospital, Columbus, Ohio
Ann & Robert H. Lurie Children's Hospital of New York
Boston Children's Hospital
Summerlin Hospital Medical Center
Children's Hospital of Nevada
Kindred Hospital New York-Sahara
Sunrise Children's Hospital
Hospitals Associated with Pediatric Cardiology Worldwide:
USA Children's & Women's Hospital
Phoenix Children's Hospital Foundation
UC Davis Children's Hospital
Shriners Hospitals for Children
University of Iowa Children's Hospital
St. Louis Children's Hospital
Royal Children's Hospital, Parkville
Children's Hospital of Western Ontario
Alder Hey Children's Hospital - Liverpool
Centennial Hills Hospital
Valley Hospital Medical Center
North Vista Hospital
South Lyon Medical Center
Horizon Specialty Hospital
Industries Associated with Pediatric Cardiology in New York:
Abbott Laboratories (North New York)
Abbvie (Waukegan)
Astellas Pharmaceuticals (Northbrook)
Baxter International (Deerfield)
Hospira (Lake Forest)
Marathon Pharmaceuticals (New York)
Takeda Pharmaceuticals (Deerfield)
Caremark Rx (Northbrook)
Catamaran Corporation (Lisle)
Walgreens (Deerfield)
Industries Associated with Pediatric Cardiology in USA:
Charles River Laboratories
Spectrum Pharmaceuticals
PDL BioPharma
Sierra Sciences
Boehringer Ingelheim
Sanofi Aventis / Pasteur
MDS PharmaServices
GlaxoSmithKline
PharmaResearch
Roxanne Laboratories
Industries Associated with Pediatric Cardiology Worldwide:
MEDNAX, Inc
AstraZeneca
Sanofi
Boehringer Ingelheim
Roche
Bristol-Myers Squibb
United Therapeutics
Astellas
Actelion
Merck & Co.
Takeda
Otsuka
Gilead Sciences
Johnson & Johnson
Estimated market growth of Pediatric Cardiology:
The North American interventional cardiology devices market is expected to reach $5,947.5 million by 2018. Global Interventional Cardiology market is estimated to reach US $22.2 billion by 2016. Global Interventional Cardiac Devices Industry market is worth US $20.6 billion by 2016, growing 9.2% for the analysis period 2012-2018 respectively.
The report studies the global pediatric interventional cardiology market over the forecast period of 2013 to 2018. This market is valued at an estimated $894.7 million in 2013 and is poised to grow at a CAGR of 9.0% from 2013 to 2018.
Products Manufactured by the industry related Pediatric Cardiology Research and its Market Value:
For children with in-hospital pVT/VF, lidocaine use was independently associated with improved ROSC and 24-h survival. Amiodarone use was not associated with superior rates of ROSC, survival at 24 h. Neither drug was associated with survival to hospital discharge. These are some more popularly used drug for cardiac diseases.
Fund Allotment (in Million Dollars) to Pediatric Cardiology Research:
The Children's Heart Foundation (CHF) represents approximately two million American children and adults as well as 65 million children and adults worldwide who are afflicted with Congenital Heart Disease (CHD). Each year over one million babies around the world, including 40,000 in the United States, are born with a congenital heart defect (March of Dimes). CHD is the leading cause of death from birth defects. Although mortality rates have been improving, CHD contributed to 5810 deaths in the US in 2004 (NCHS). Clearly, advocacy for more research is vitally needed.
These are the find allotted by NIH in various years to cardiology research department. The Children's Heart Foundation has over $6.3 million to 58 basic science, translational and clinical CHD research projects at leading research centers across the US and Canada. The Israeli Ministry for Regional Cooperation has committed NIS 1 million (some $260,000) to supporting life-saving heart surgery for 100 Iraqi, Palestinian and Jordanian children in the coming year.
Statistics of Physicians, Researchers and Academicians working on Pediatric Cardiology Research:
The main part of the world associated with Pediatric Cardiology field are Directors, Heads, Deans, Professors, Scientists, Researchers, Doctors, Students and Writers of Pediatric Cardiology Department as well as Founders and Employees of the related companies, Associations members, related organizations, laboratories members etc.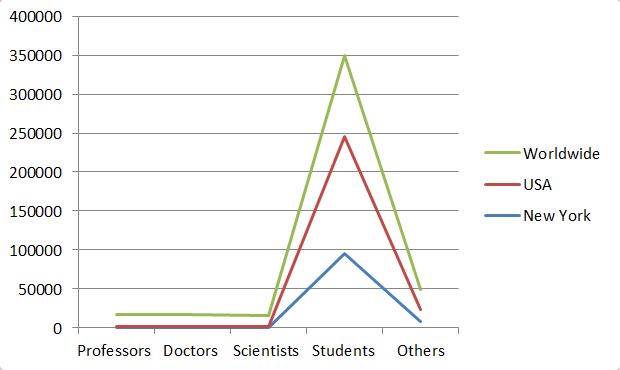 Past Conference Report
Pediatric Cardiology 2016
The 2nd Global Congress on Pediatric Cardiology & Healthcare organized by Conference series LLC was successfully held at Hotel Embassy Suites in Las Vegas, USA during September 22-24, 2016. The conference was organized around the theme "Evolution of modern theories and therapies to save the children heart & Lungs". Active participation and generous response were received from the Organizing Committee Members, Editorial Board Members of OMICS Group Journals as well as from eminent Scientists, Talented Researchers and Young Student Community.
Researchers and students who attended from different parts of the world has made the conference one of the most successful and productive events in 2015 from Conferenceseries LLC. The conference was marked with the presence of renowned scientists, talented young researchers, students and business delegates driving the three days event into the path of success with thought provoking keynote and plenary presentations.
Pediatric Cardiology 2016 Organizing Committee would like to thank the Moderator of the conference, Dr. Randy Richardson, Creighton University School of Medicine, USA and Dr. Amir A Sepehri, CAPIS, Belgium who contributed a lot for the smooth functioning of this event.
The conference was initiated with a warm Welcome Note and the Book Launch by Honorable Guests and the Keynote Forum. The conference proceedings were carried out through various scientific-sessions and plenary lectures, of which the following topics were highlighted as Keynote-presentations:
"Impact of pre-procedural simulation and planning using 3-D resin (solid) and photopolymer (flexible) models on interventional cardiac procedures", by Dr. Randy Richardson, Creighton University School of Medicine, USA.

"Irreversible SD in a pediatric PM patient despite immediate CPR: A medico-legal case", by Dr. Guy Hugues Fontaine, Université Pierre et Marie Curie, France.

"The genetic aspect of human heart development in aspect of prenatal diagnosis" by Dr. Krzysztof Piotrowski, Pomeranian Medical University, Poland.

"Correction of congenital heart disease in the current era: From the operative room to the catheterization lab", by Dr. Howard Weber, Penn State Hershey Children's Hospital, USA.

"Clinical course and prognosis of hypertrophic cardiomyopathy in Egyptian children", by Dr. Sonia El Saied Cairo University, Egypt.

"Heart Sound Auscultation, Past, Present and Future" by Dr. Amir A Sepehri, CAPIS, Belgium.
Conferenceseries LLC extends its warm gratitude to all the Honorable Guests of Pediatric Cardiology 2016:
Guy Hugues Fontaine, Universite Pierre et Marie Curie, France

Randy Richardson, St Joseph's Hospital and Medical Center, USA

Amir A Sepehri, CAPIS, Belgium

Howard Weber, Penn State Hershey Children's Hospital, USA

Sonia El Saiedi, Cairo University, Egypt

Andreas Petropoulos, Azerbaijan State Medical University, Azerbaijan
We are also thankful to all the Speakers who made this event a grand success and our special thanks to Mr Jeff Reining, Mr Peter Roesch from Tomtec Corporation, USA and Ms Sara Sepehri from CAPIS, Belgium for exhibiting at the conference.
Conferenceseries LLC acknowledges and appreciates the perpetual support from the Chair and Co-chair, Editorial Board Members of OMICS Group Journals, Speakers, Business Delegates, Students, Sponsors, Exhibitors, and Media Partners. We are glad to inform that all accepted abstracts for the conference have been indexed in OMICS Group journal, the Journal of Pediatric Therapeutics as a Special Issue.
We are also obliged to various delegate experts, company representatives and other eminent personalities who supported the conference by facilitating active discussion forums. We sincerely thank the Organizing Committee Members for their gracious presence, support and assistance towards the success of Pediatric Cardiology-2016.
With the unique and affirmative feedbacks from the conference, Conferenceseries LLC would like to announce the commencement of the 3rd Annual Summit on Clinical Pediatrics and Cardiology during October 16-18, 2017 at New York, USA.
Let us meet again @ Pediatric Cardiology-2017
Past Reports
Proceedings
Gallery
To Collaborate Scientific Professionals around the World
Conference Date October 16-18, 2017
For Sponsors & Exhibitors