Previous Speakers

Robert P Foglia
University of Texas Southwestern Medical Center, USA

Robert E Cilley
Penn State University, USA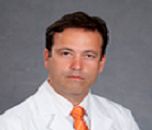 Rodrigo Vianna
Miami Transplant Institute-University of Miami, USA

Sharon Decker
Chair Texas Tech University Health Sciences Center, USA

Stephane Bolduc
CHU de Quebec-Universite Laval, Canada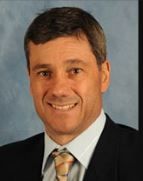 Christopher F Tirotta
Nicklaus Children's Hospital, USA

John C Lewin
President and CEO Cardiovascular Research Foundation, USA

Jie Tian
Children's Hospital of Chongqing Medical University, China
Recommended Global Pediatrics Webinars & Conferences
Pediatric Cardiology 2020
About Conference
International Conference on Pediatrics and Pediatric Cardiology is going to be held in Paris, France from June 18-19, 2020. From interactive, hands-on workshops to plenary sessions covering hot topics in
pediatrics
, pediatric cardiology,
neonatology
, pediatric infectious diseases, and many more. Here we extend you a warm welcome on behalf of esteemed organization Europe Conferences to all Researchers, Doctors, Students, Professors and all the interested people in pediatrics from around the world for our 17th International Conference on Pediatrics and Pediatric Cardiology.
Pediatrics and Pediatric Cardiology 2020 will be organized encompassing the theme "Interfacing Global pioneers in Pediatrics and Pediatric Cardiology"
Why to attend?
Pediatric Cardiology 2020 is among the world's driving scientific conference. Pediatric cardiology conference will have Scientific and specialized sessions on most recent exploration developments in the field of
Pediatrics
, Pediatric
cardiology
, heart surgeries, etc over the globe. It will be a great platform for the young budding researchers and delegates to gain immense knowledge from the Conference, Where there will be Doctors, Researchers, and many more from all over the world with lots of experience in the field of Pediatrics and Cardiology.
Target Audience:
Academecians
Pediatricians
Directors
Pediatric Cardiologists
Cardiologists
Researchers
Professors
Health care Industries
Scientists
Institutes-Medical Schools
Cardiac surgeons
Manufacturing Medical Device Companies
Students
Scientists
Nurses
Pediatric Care Centers
Scientific Sessions
Session on: Pediatrics
Pediatrics is the bough of medicine that deals with the medical care of children, infants, and adolescents. Pediatricians handle the mental, physical, and emotional well-being of their patients, in every stage of development in good health or in illness. They also are involved with the prevention, early detection, and management of other problems that affect children and adolescents.
Session on: Clinical Pediatrics
Clinical Pediatrics mainly focusses on the information related to current medicine for the health care of infants, children, and adolescents through the study of pediatric disease diagnosis, treatment and management. Clinical pediatrics sensitivity is likewise a standout amongst the foremost imperative and usually thought of territories in novel analysis of this field. Introductory discovery of growth in children likewise is taking previous thought in Clinical pediatrics Illness.
Session on: Pediatric Cardiology
Atherosclerosis begins in childhood with the looks of artery fatty streaks. Artery fatty streaks some extents are present in much all people from each human population that has been studied. The typical quantity of artery intimai surface involved fatty streaks doesn't dissent abundant among human populations. While fatty streaking is clinically and doubtless reversible, the progression of fatty streaks to additional advanced lesions may be an essential stage of hardening of the arteries. This conversion takes place at earlier ages in populations with high morbidity and mortality from coronary cardiovascular disease.
Session on: Tetralogy Of Fallot in Infants
Tetralogy of Fallot is a birth defect that affects normal blood flow through the heart. It happens when a baby's heart does not form correctly as the baby grows and develops in the mother's womb during pregnancy. During pregnancy, there are screening tests (also called prenatal tests) to check for birth defects and other conditions.
Session on: Pediatric Pericarditis
Cardiac nursing is a nursing specialty which deals with the patients who suffer from various conditions of the cardiovascular system. Cardiovascular nurses handle the people with heart diseases and interact with their patients families. They may monitor and treat acutely ill patients, or they may focus on Cardiac rehabilitation-helping patients make lifestyle changes to prevent the worsening of their disease.
Session on: Pediatric Nursing
Pediatric nursing is a medical care of infants up to adolescence. It develops realistic, functional and coordinated home care plans for the children and families. Pediatric nurses analyze disease and harm, and give instruction and support to patient's families. General Pediatrics provides the nursing care to children of all ages who are suffering from acute and chronic medical and surgical conditions. It also include preventive, promotive and rehabilitative acre of children.
Market Analysis
Pediatric Cardiology 2020 welcome presenters, exhibitors and attendees to Paris, France during June 18-19, 2020. The organizing committee is preparing for an exciting and informative conference program including lectures, workshops, symposia on a wide variety of topics, poster presentations and various programs for participants from across the globe. We invite you to join us at the Pediatric Cardiology 2020, where you will be sure to have a meaningful experience with scholars from around the world. All members of the Pediatric Cardiology 2020 organizing committee look forward to meeting you in Paris, France.
Scope and importance:
Pediatric cardiology is concerned with diseases of the heart in the growing and developing individual. As well as expertise in heart disease, pediatric cardiologists also need a thorough grounding in general pediatrics, in order to provide all-round patient care.
Pediatric cardiologists broadly treat congenital heart disease (present at birth), arrhythmias (variations in heartbeat rhythm) and disturbances of circulatory function.
The initial assessment performed by the pediatric cardiologist might start with a physical examination using a stethoscope, after which more detailed investigations may be suggested.
Patients often present with complex diagnostic and medical problems and after the initial assessment the pediatric cardiologist then chooses an optimal management plan. They work closely with a wide range of specialists as part of a multidisciplinary team to assess and treat patients.
Pediatric cardiologists play a vital role in the teaching of medical students, doctors. GPs, nurses and paramedical staff. Most are also involved in research.
The field of pediatric cardiology has seen significant change over the past 30 years. One of the most fundamental differences is the change of focus: from neonatal through school-age patients constituting >90% of clinical activities in 1977 to more than 50% of patient activity involving the care of young adults and fetuses with congenital heart disease. Over the past few decades, advances in pediatric cardiology and cardiac surgery have revolutionized the management of patients with adult congenital heart disease (ACHD). As a result, the majority now survive into adulthood.
The ten major challenges for the current era are:
Focus on primary prevention/risk assessment
Updating and implementation of evidence-based guidelines
Genetic screening/pharmacogenomics/development biobanks
Gene therapy/stem cell therapy/novel drugs
Integration of imaging techniques/receptor imaging/plaque imaging
Development of new coronary artery intervention techniques/ biodegradable coronary stenting/ tissue modification
Invasive treatment of heart failure
Invasive treatment of arrhythmias
Percutaneous valve replacement/new surgical techniques
Organisation of cardiology practice/EPD/registries/home monitoring
Industries Associated with Cardiology Surgery Research:
Europe:
Accriva Diagnostics
Schwarzer Cardiotek GmbH
Actelion Pharmaceuticals Ltd
Kaneka Pharma Europe N.V.
Biocare Co., Ltd
Bayer HealthCare
Edwards Lifesciences
European FH Patient Network
Eli Lilly and Company Limited
Radcliffe Cardiology
Pfizer
World Wide:
Berlin heart gmbh
Microports medical
Esaote s.p.a
Biotronik gmbh & co
Bioteque corporation
Sichuan jinjiang electronic science and technology co., ltd
Sophion bioscience a/s
Syncardia systems, inc.
Dräger medical ag & co.
Spectranetics international b.v
Fukuda denshi co., ltd
Nihon kohden corporation
All pro corporation
Universities Associated with Cardiology Research:
Europe:
University Maastricht/Academic Hospital Maastricht
Medical University of Graz
University of Debrecen Medical School
University of Nicosia Medical School
Imperial College London
Johns Hopkins University
Bukovinian State Medical University
Heidelberg University
Hamburg university
University of Lodz
World Wide:
Vanderbilt University
Cornell University
University of Washington
University of Michigan
Harvard University
University of Texas Southwestern medical center
University of Alabama-Birmingham
Emory University
Yale University
Northwestern University
Vanderbilt University
University of Rochester
Major Societies & Associations Worldwide-
Pediatric Cardiology Associates
The Pediatric Cardiac Intensive Care Society
The Association for European pediatric and Congenital Cardiology
European Society of Cardiology
Pediatric Cardiology Associates of WNY
American Society for Echocardiography Conferences
American Association of Heart Failure Nurses (AAHFN)
American Society of Nuclear Cardiology (ASNC)
Northeast Pediatric Cardiology Nurse Association
Pediatric Cardiology Medical Associate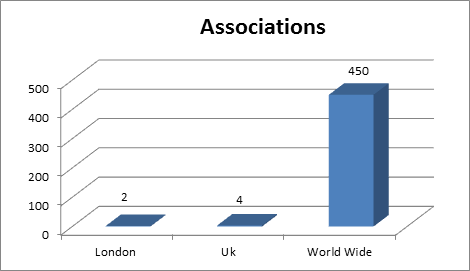 Industries Associated with Pediatric Cardiology Worldwide-
MEDNAX, Inc
AstraZeneca
Sanofi
Boehringer Ingelheim
Roche
Bristol-Myers Squibb
United Therapeutics
Astellas
Actelion
Sanofi
Takeda
Otsuka
Gilead Sciences
Johnson & Johnson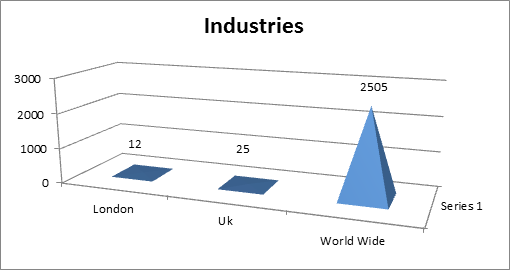 Statistics of Physicians, Researchers and Academicians working on Pediatric Cardiology Research
The main part of the world associated with Pediatric Cardiology field are Directors, Heads, Deans, Professors, Scientists, Researchers, Doctors, Students and Writers of Pediatric Cardiology Department as well as Founders and Employees of the related companies, Associations members, related organizations, laboratories members etc.
Past Conference Report
Pediatric Cardiology 2019
Pediatric Cardiology 2019
Thanks to all of our wonderful speakers, Conference attendees and Exhibitors for making this event a great success. We hope you had a remarkable time there and you all will keep good memories of our conference
16th International Conference on Pediatrics and Pediatric Cardiology was held during February 18-19, 2019 at Hotel Novotel Amsterdam Schiphol Airport - Amsterdam, Netherlands. The conference was marked with the attendance of Editorial Board Members of supported Journal of Pediatrics & Therapeutics, Scientists, young and brilliant researchers, business delegates and talented student communities representing more than 25 countries, who made this conference fruitful and productive.
This conference was based on the theme "Investigating the Potential Outcomes and Research in Pediatric Cardiology" which included the following scientific tracks:
• Pediatrics
• Clinical Pediatrics
• Pediatric Cardiology
• Pediatric Congenital Heart Disease
• Pediatric Heart Murmurs
• General Pediatrics
• Cardiac Stroke
• Fetal Cardiology
• Pediatric Oncology
• Pediatric Cardiac Tumors
• Pediatric Kawasaki Disease
• Pediatric Atherosclerosis
• Tetralogy Of Fallot In Infants
• Pediatric Pericarditis
• Rheumatic heart disease
• Pediatric Aortic Stenosis
• Pediatric Pulmonary Atresia
• Cardiac nursing
• PediatricNursingSurgery
Pediatric Cardiology 2019 was moderated by Angela Harrinanan (Centennial College, Canada) on Day-1and Day-2.
We are thankful to our below Honourable guests for their generous support and suggestions:
• Dr.Veena Dhawan, Postgraduate Institute of Medical Education and Research, India
• Dr. Khatijah Lim Abdullah, University of Malaya, Malaysia
• Dr. Normunds Sikora, Children's University Hospital, Latvia
The conference proceedings were carried out through various Scientific-sessions and plenary lectures, of which the following topics were highlighted as Keynote-presentations:
• Novel Strategies to encounter inflammation and ER stress in coronary artery disease, Veena Dhawan, Postgraduate Institute of Medical Education and Research, India
• The proper delivery pressure for cardioplegic solution in neonatal cardiac surgery – an investigation of biomechanical and structural properties in neonatal and adult coronary arteries, Normunds Sikora, Children's University Hospital, Latvia
• Clinical decision-making styles and critical thinking skills among general care nurses in Malaysia Khatijah Lim Abdullah, University of Malaya, Malaysia
Various sessions were chaired by:
• Dr. Khatijah Lim Abdullah, University of Malaya, Malaysia
• Dr. Normunds Sikora, Children's University Hospital, Latvia
Pediatric Cardiology Meetings has taken the privilege of felicitating Pediatric Cardiology 2019 Organizing Committee, Editorial Board Members and Keynote Speakers who supported for the success of this event.
The esteemed guests, Keynote speakers, well-known researchers and delegates shared their innovative research and vast experience through their fabulous presentations at the podium of grand, 16th International Conference on Pediatrics and Pediatric Cardiology 2019 Amsterdam | Netherlands. We are glad to inform that all accepted abstracts for the conference have been published in Journal of Clinical & Experimental Cardiology: Open Access, as a special issue.
We are also obliged to various delegate experts, company representatives and other eminent personalities who supported the conference by facilitating active discussion forums. We sincerely thank the Organizing Committee Members for their gracious presence, support, and assistance. With the unique feedback from the conference, Pediatric Cardiology Meetings would like to announce the commencement of the "17th International Conference on Pediatrics and Pediatric Cardiology during June 18-19, 2020 Paris, France.
Past Reports
Gallery
To Collaborate Scientific Professionals around the World
Conference Date June 18-19, 2020
For Sponsors & Exhibitors