Day 1 :
Keynote Forum
University of Cincinnati, USA
Time : 09:40-10:30

Biography:
Keith J Strauss has completed his Master's degree in Radiological Physics from the University of Chicago. He worked as an Imaging Physicist for 8 years prior to working in the top three pediatric hospitals of USA. He has published more than 100 papers in various imaging journals and currently serves as an Editorial Board Member of Pediatric Radiology.
Abstract:
Purpose: The aim was to define an alternative to anti-scatter grid (ASG) removal which achieves similar patient radiation dose reduction as ASG removal without degrading image quality during pediatric imaging.
Materials & Methods: This study was approved by the local institution animal care and use committee (IACUC). Six different digital subtraction angiography settings were evaluated that altered the mAs, (100, 70, 50, 35, 25 and 17.5% of reference mAs) with and without ASG. Three pigs of 5, 15, and 20 kg (9, 15, and 17 cm abdominal thickness; newborn, average 3 year old, and average 10 year old human, respectively) were imaged using the six dose settings with and without ASG. Image quality was defined as the order of vessel branch that is visible relative to the injected vessel. Five interventional radiologists evaluated all images. Image quality and patient dose were statistically compared using analysis of variance and receiver operating curve (ROC) analysis to define the preferred dose level and use of ASG for a minimum visibility of 2nd or 3rd order branches of vessel visibility.
Results: ASG grid removal reduces dose by 26% with similar image quality loss. Only with the ASG present 3rd order branches can be visualized; 100% mAs are required for 9 cm pig while 70% mAs are adequate for the larger pigs. 2nd order branches can be visualized with ASG at 17.5% mAs for all three pig sizes. Without the ASG, 50%, 35% and 35% mAs is required for smallest to largest pig, respectively.
Conclusion: Removing ASG reduces patient dose and image quality. Hence, it can be concluded that image quality can be improved with the ASG present while further reducing patient dose.
Keynote Forum
University of Pittsburgh, USA
Time : 10:30-11:20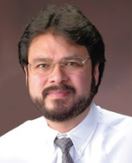 Biography:
Ricardo Munoz is the Chief of the Cardiac Intensive Care Division and Medical Director for Global Business and Telemedicine at Children's Hospital of Pittsburgh of UPMC, and Professor of Critical Care Medicine, Pediatrics and Surgery at the University of Pittsburgh School of Medicine. He has done his training in pediatrics, pediatric critical care and pediatric cardiology at Massachusetts General Hospital and Children's Hospital Boston/Harvard Medical School. He is the Editor of four books in the field of pediatric cardiac intensive care and is Board Certified in pediatrics, pediatric cardiology and pediatric critical care medicine. He is a Member and Counselor of Cardiac Intensive Care of the European Association of Pediatric Cardiology, and fellow of the American Board of Pediatrics, Society of Critical Care Medicine and the American College of Cardiology.
Abstract:
Concurrent changes in demography, world-health trends, and society and information technology/social networks present a significant challenge in anticipated global health care needs in the immediate future. Hence, a new paradigm needs to be developed. Telemedicine can alleviate many of these needs and shows promising way to deliver clinical care and medical education at a distance, in both the intensive care and pediatric cardiology settings, regionally or even across international borders. In pediatric cardiac critical care in particular, telemedicine models of care need to be tailored in accordance to the different characteristics of remote hospitals, and the best ones incorporate a systematic approach during the implementation of quality improvement initiatives. When used in this way, telemedicine can accelerate the process of collective learning, empowering remote teams and allowing for significant improvement in their patient outcomes. Our intuitional experience with telemedicine in pediatric cardiac critical care is presented here with 3310 teleconsultations provided to 6 international hospitals in Latin America in the last 5 years and more than 2000 quality interventions including ECHO telementoring, ECMO-related adjustments, adverse trend detections and surgery-related recommendations. We postulate that telemedicine is an excellent tool helping to improve performance and accelerate the collective learning curve in medical teams treating pediatric patients with critical congenital heart disease.