Day 2 :
Keynote Forum
University of Chicago, Comer Children's Hospital, USA
Time : 09:00-09:35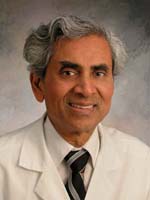 Biography:
Brojendra Agarwala has completed his MBBS from University of Kolkata, India and completed Pediatric Cardiology Fellowship from New York University Medical Center, New York, USA. He is a Pediatric Cardiologist and Professor of Pediatrics at the University of Chicago. He has received best teacher award by the pediatric residents and the medical students. He has published 68 papers in reputed journals. He is named as one of the top doctors and best pediatricians in Chicago magazine for many years.
Abstract:
In 2015, pediatric cardiology is a very well developed specialty. In the past, cardiology as a specialty was limited to the internists. For centuries, pediatric cardiology was developed into a specialty where only trained pediatricians in cardiology took care of fetuses with congenital heart disease (CHD), neonates and further followed them into adulthood. With excellent care, children with severe life threatening CHD are surviving into adulthood and leading productive lives serving the society as physicians, lawyers, MBAs and in many other professional and non-professional activities. In 1938, when Robert Gross ligated a patent ductus, a new era of pediatric cardiology was born. Clinical acumen, understanding of physiology, anatomy, angiography and development of extracorporeal circulation allowed caring for children with CHD which was previously lethal. A few interested pediatricians taught themselves and finally the subspecialty was born. In 1961, pediatric cardiology became the first subspecialty board in the USA. In the past 60 years, significant progress has been made in non-invasive imaging e.g., cardiac ultrasound, color-Doppler, MRI, and CT scan. Utilization of these modalities has made invasive diagnostic cardiac catheterization almost unnecessary. Development of interventional cardiac catheterization has almost replaced cardiac surgery in multiple CHD. For the past 50 years, pediatric cardiology was focused on diagnosis, patient care, education and clinical research. However, for the past 10 years basic research discoveries of the cause of the CHD have developed, which will hopefully prevent them from happening in the future. Pediatric cardiology is team work involving cardiologists, anatomists, physiologists, surgeons, intensivists, interventionists and the anesthesiologists. All play very important roles in caring for children with cardiac problem. In my presentation, I will discuss more in depth about the role of individual physicians and scientists that have helped to develop this wonderful subspecialty in pediatrics.
Keynote Forum
University of Amsterdam, Netherlands
Time : 09:35-10:10

Biography:
Maurice J B van den Hoff obtained his PhD in 1994 from the University of Amsterdam. His thesis entitled, "Isolation and characterization of the rat carbamoylphosphate synthetase I gene". After moving to the field of heart development with Prof. Moorman, he established his own group focusing on heart muscle cell formation and epicardial development after the formation of the linear heart tube. As a Visiting Scientist, he has developed a tight collaboration with the Medical University of South Carolina in Charleston (US). Currently, he is Vice-chair of the Department of Anatomy, Embryology & Physiology and AMC Principle Investigator and has published more than 86 papers (H-index 29) in peer-reviewed journals.
Abstract:
The development of the heart is a complex four dimensional process in which the heart, while functioning, transforms from a linear heart tube into a four-chambered heart. The use of genetically modified mice has considerably changed the insights in heart development in the past decade. In this keynote, the genetic model systems that have contributed to the altering insights in the mechanisms underlying heart development will be discussed and these novel insights will be highlighted. Secondly, developmental biologists have classically been focused on the first 10 weeks of human development with respect to heart development, because in this period the building plan of the heart is completed. However, after the first 10 weeks the heart needs to grow enormously and mature. At the end of gestation, the proliferative growth of the heart changes to hypertrophic growth. This change in mechanism of cardiac growth has important consequence for the response of the heart during pathology.
Neoplastic Disorder of Pediatric Heart
Medical Management of Pediatric Heart Disorder
Cardiovascular Development or Cardiac Surgery
Chair
Christopher Snyder
Rainbow Babies and Children's Hospital, USA
Co-Chair
Brojendra Agarwala
University of Chicago, Comer Children's Hospital, USA
Session Introduction
Numune Education and Training Center, Turkey
Texas Children's Hospital USA
Time : 10:10-10:35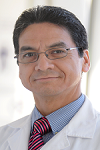 Biography:
Dr. Jorge A. Coss-Bu completed Pediatric residency and fellowship in Pediatric Critical Care Medicine at Baylor College of Medicine and Texas Children's Hospital, Houston TX, USA; and appointed Associate Professor at the same institutions. He is board certified in Pediatrics and Pediatric Critical Care Medicine by the American Board of Pediatrics. He has over 100 scientific publications including manuscripts, abstracts and book chapters in the area of nutrition and metabolism of the critically ill child and his research work has been presented in 75 scientific events and invited to speak in more than 140 lectures in the US and worldwide.
Abstract:
The profound metabolic response of the patient admitted to the cardiovascular intensive care unit (CVICU) with a critical illness, including injury, surgical stress, or inflammation is not always predictable and varies in intensity and duration between individuals. The energy cost imposed by this metabolic response may be proportional to the severity and duration of the stress but cannot always be accurately estimated. Failure to recognize existing nutritional deficiencies and provide adequate nutrition support during the acute phase of the illness may exacerbate pre-existing malnutrition or result in new nutritional deficiencies. Both overfeeding and underfeeding should be avoided in order to decrease metabolic imbalances and development of malnutrition in critically ill patients. The nutritional plan should be individualized and customized to each patient during their CVICU admission. The impact of early enteral nutrition and optimal energy balance might be most relevant in patients with preexisting malnutrition, who cannot afford added nutritional worsening during the course of the acute illness. Enteral nutrition is preferred, but if enteral nutrition is not tolerated, parenteral nutrition should be started after patient condition has stabilized. A specialized nutrition support team in the CVICU and aggressive feeding protocols may enhance the overall delivery of nutrition, with shorter time to goal nutrition, increased delivery of enteral nutrition, and decreased use of parenteral nutrition. More research is needed in order to develop nutrition support guidelines for critically ill children admitted to the CVICU, in the mean time expert consensus recommendations should guide the care provided to these children.
University Children Hospital, Latvia
Time : 10:35-11:00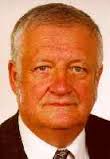 Biography:
Aris Lacis, Cardiac Surgeon, Professor, MD, PhD graduated Riga Medical Institute in 1961. General and thoracic surgeon in P. Stradina University Hospital in Riga (1964–1969). Thoracic and cardiac surgeon in the Latvian Centre for Cardiovascular Surgery (1969–1994). Since 1994 until 2012 – the head of Pediatric Cardiology and Cardiac Surgery Clinic in University Children's Hospital, Riga; since 2012 – a consulting professor of this Clinic. Vice-president of Latvian Society for Cardiovascular Surgery. President of Latvian Association for Pediatric Cardiologists. Author of 395 scientific publications, 3 monographs and 13 patents.
Abstract:
Context: On a global level, stem cell research has been a major challenge during the last decade. There have been achieved positive results in experimental studies on animals and there have been identified several conditions in adult population where bone marrow derived progenitor stem cell transplantation (BMPSCT) may play a crucial role. Though, little is known about possible implementation of the BMPSCT in paediatrics, dilated cardiomyopathy and pulmonary arterial hypertension in particular.
Objective: To determine the role of BMPSCT in management of critically ill paediatric patients followed by assessment of safety and efficacy of the procedure.
Design, Settings, Participants: Two patients (9 and 15 years old) with trisomy 21 and severe pulmonary arterial hypertension due to uncorrected large ventricular septal defects were been admitted to our department to receive intrapulmonary BMPSCT procedure. Both patients underwent radionuclide scintigraphy before the procedure, followed by repeated scans 6, 12, 24 and 36 months after BMPSCT. Latest results show improvement of lungs vascularization. Seven patients (4 months – 17 years) with dilated idiopathic cardiomyopathy were admitted for intra- myocardial BMPSCT procedure. All seven patients underwent repeated clinical examination every two months, up to 4 years of age. We observed improvement of left ventricular ejection fraction, decrease of left ventricular end diastolic dimension by echocardiography and cardio-thoracic index at chest X-ray exams, reduction of serum brain natriuretic peptide serum levels and decrease of the stage of heart failure from stage IV to stage I, by NYHA classification. No per procedural harmful side effects were observed.
Conclusions: The results are promising and we suggest that BMPSCT might be used for the stabilization of the patient to get the time for further symptomatic treatment or serve as a bridge for heart or lung transplantation.
Break:
11:00-11:20 @ Foyer
Academic Medical Center, Meibergdreef, Netherlands
Time : 11:20-11:45

Biography:
Dr van den Hoff obtained his PhD in 1994 from the University of Amsterdam: "Isolation and characterization of the rat carbamoylphosphate synthetase I gene". After moving to the field of heart development with Prof Moorman, he established his own group focusing on heart muscle cell formation and epicardial development after the formation of the linear heart tube. As a visiting scientist he has developed a tight collaboration with the Medical University of South Carolina in Charleston (US). Currently, he is vice-chair of the department of Anatomy, Embryology & Physiology and AMC Principle Investigator and has published in excess of 86 papers (H-index 29) in peer-reviewed journals.
Abstract:
Over the last decade knowledge on the formation of the heart has advanced substantially. It was long thought that within the linear heart tube, which is formed during the third week after fertilization in humans, all future adult cardiac compartments were already segmentally present. However, extensive molecular analyses in experimental animals have shown that the initially formed linear heart tube only comprises the left side of the interventricular septum and a small part of the left ventricular wall.
During subsequent development, the linear heart tube lengthens by the recruitment of mesodermal cells that differentiate into the myocardial lineage at both the arterial en venous poles. To discriminate the mesodermal cells that contribute to the forming heart at both distal borders of the heart tube, they are often dubbed the first and second heart fields. Within this lengthening heart tube the cardiac chambers are formed by local differentiation and proliferation. The latter concept is summarized in the ballooning model of heart development. In this presentation new insights in this field will be discussed.
University of Chicago Medicine, USA
Time : 11:45-12:10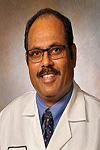 Biography:
Umesh Dyamenahalli is a pediatric Cardiologist and Intensivist; an Associate Professor, Director of Cardiac ICU and an Associate Chief Pediatric Cardiology at the University of Chicago. He has been the author for about 40 publications in reputable journals and few book chapters. He has been working in the field of quality enhancement; the new team initiatives are multidisciplinary and have changed practice and culture and enhanced patient, family and care providers' satisfaction along with improved outcomes. As a recognized safety and quality expert, Umesh serves on the American College of Medical Quality Board.
Abstract:
Learning Objectives: Multidisciplinary post-CPR debriefing enhances problem understanding and team empowerment. A comprehensive Root-Cause-Analysis of CPR event enhances quality of care.
Introduction/Background: Advanced diagnostic and therapeutic modalities have improved survival and outcomes in cardiac ICU. In a complex medical environment, timely recognition and understanding pathogenesis of complications is paramount, which is achievable through debriefing and root-cause-analysis.
Initiative Description: Two initiatives are based on existing ideas and were integrated into routine practice to enhance the understanding of the problems using multidisciplinary approaches.
Innovation: Routine debriefing after CPR, in a complex ICU environment, have not been described. In-depth and routine, medical team initiated RCA after CPR has not been widely practiced and publicized.
Results/Outcomes: Since 2008, debriefings have been performed utilizing continuous PDSA cycles. This modified the management, resulted in comprehensive training initiatives, system improvement and creation of protocols. It impacted patient care and safety culture positively and empowers the staff. Since 2007 RCA after CPR events performed. In about 50% events, review suggested areas for improvement in management.
Lessons Learned: Clinical debriefing in CICUs is feasible, positively impacts quality of patient care, enhances safety culture, improves occurrence reporting and empowers staff. Routine Post-CPR, RCA is feasible in a busy CICU. In complex patients, these reviews serve as a model tool to enhance patient care, team education and avert some CPR event.
Azerbaijan State Medical University, Azerbaijan
Time : 12:35-13:00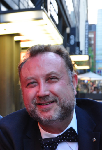 Biography:
Dr. Andreas Petropoulos graduated from Aristotle University's Medical School, Greece in 1989. Followed 30 year career as a medical officer, senior Flight Surgeon in the Hellenic Air-Force. Specialized in Aviation, Hyperbaric Medicine, Pediatrics, Fetal, Pediatrics and Congenital Cardiology in USA and Europe. Holds M.Sc. in Preventive Cardiology. AEPC Prevention Working Group member. Worked and lectured in Athens and Brussels universities. Currently consults in Fetal, Pediatrics, Congenital Cardiology in Merkezi Klinika and is Associate Professor at the State University and Post Graduate and CME Center in Azerbaijan. His research focuses on prevention, CVD imaging techniques, fetal cardiology, heart failure.
Abstract:
The burden of cardiac disease is a sum of 1% of the general population suffering from Congenital Heart Disease (CHD) and an unknown high prevalence of acquired disease. Cardiomyopathies, arrhythmias - sudden cardiac death, rheumatic heart disease, hypertension and accelerating atherosclerosis are among the most frequent. Adding on, genetic syndromes including cardiac defects, endocarditis and myocarditis we can address a large pediatric population worldwide, suffering from heart disease. Diagnosis and treatment of these diseases are not afforded in many countries worldwide due to luck of human and material resources. The aim of this paper is to describe how some of the above mentioned can be either early detected or prevented. We focus on some forms of sever CHD, sudden cardiac death linked to sport activities and detecting- preventing CVD in the young. Measurements of pre and post ductal saturation of oxygen using pulse oximeteres, on the third day from birth, can early and cheap detect Ductal Arteriosus dependent pulmonary/ systemic and cyanotic CHD's, saving lives. The use of a combination of detailed medical history, physical examination and 12 lead ECG, during a pre-participation in sport activities screening test can prevent sudden cardiac death. Screening and treating existent risk factors for CVD as well as preventing obesity and hypertension, contributes in the burden of CVD.
Break:
Lunch Break 13:00-13:50 @ Aqua
University College London, UK
Time : 14:20-14:45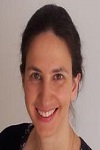 Biography:
Christina Pagel is a researcher at Clinical Operational Research Unit, University College London, Gower Street, London, WC1E 6BT, UK
Abstract:
Routine monitoring of outcomes following surgery can drive service improvement and was pioneered in adult cardiac surgery. Since 2001, all cardiac procedures in children have been subject to mandatory reporting and publication in the UK. But in the rapidly developing and complex area of paediatric cardiac surgery, what are the most appropriate outcomes to measure and how should they be reported? Mortality has often been perceived as a straight forward measure of outcome and is often used to evaluate surgical performance. Currently in the UK, mortality within 30 days of heart surgery in children is monitored and published by the national audit body and each hospital's mortality outcomes are benchmarked against recent national outcomes using the Prais risk model (1,2).
However, there are nonetheless some disadvantages to using mortality as an outcome measure (3,4). In the welcome context of falling mortality rates, morbidities following heart surgery in children are considered an ever more important outcome but they are potentially many, much more difficult to define, more difficult to measure routinely and we do not know which morbidities are the most important to track. In this talk, I will discuss the benefits and risks of monitoring mortality and an ongoing ambitious research project in the UK (5) to select, define and measure morbidities following heart surgery in children.
University of Bristol, UK
Time : 14:45-15:10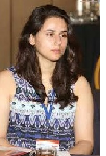 Biography:
Natasa Chrysodonta has completed a medical degree in the University of Bristol, and a BSc in Medical Sciences and management in Imperial College London. Currently she is a foundation year 1 acute medicine doctor at Hinchingbrooke Hospital in Cambridgeshire.
Abstract:
Marfan syndrome is a rare inherited connective tissue autosomal dominant disease. The vast majority of the affected population will develop cardiovascular complications, with aortic-root dissection being the leading cause of the death in this cohort. It also leads to premature death, with 50% mortality in adulthood if left untreated. Currently, beta-blockers are the standard therapy used in the management of aortic root dilation in Marfa's syndrome, as it has been shown to decrease the rate of the dilation. Within the last decade a number of studies have begun to assess the effectiveness of angiotensin – II receptor blockers (Arb) vs. beta-blockers in the management of aortic root dilation in Marfan syndrome.
The aim of this systematic review is to examine the use of Arb vs. Beta-blockers in the management of aortic root dilation in pediatric patients with Marfan syndrome. Four main databases were used for the article search – Cochrane, Medline, PubMed and EMBASE, using the following terms: "Aortic dilation", or "aorticpathology", or "aortic contract", and "marfan", or "Marfan syndrome", and beta-blockers, or b-blockers, or adrenergic beta antagonist, and arb, or angiotensin receptor blocker, or angiotensin-II receptor blocker. The primary outcome was defined as the normalised rates of aortic dimensions before treatment initiation compared with follow-up measurements after treatment initiation (z-score). A total of 7 studies were identified, out of which only 3 have published results and were included in the review. Two of the studies which compared the combination of beta-blockers and Arbs vs. beta-blockers alone, showed inconsistent results. The 3rd study, which compared Arbs vs. beta-blockers alone, revealed that the prophylactic use of either medication had a similar effect in both groups. Currently the evidence suggests that Arb and beta-blockers slow down the progression of aortic root dilations. However, more randomised control trials are needed in order to draw clear conclusions on whether Arbs are more effective than beta-blockers in the management of aortic root dilation in Pediatric Marfan syndrome.
Cairo University, Egypt
Time : 15:55-16:15

Biography:
Hady Atef is a teacher assistant at faculty of physical therapy, Cairo University, Egypt. He had his master degree from the same university; he is interested in researches about congenital heart disease. He is a former editor at many international journals. He is now completing his experimental work about laser applications in congenital heart defects.
Abstract:
Background and purpose: congenital ventricular septal defects are among the most frequently reported congenital heart defects. The aim of this study was to investigate the response of LASER irradiation on induced ventricular septal defects.
Subjects and Methodology: twenty male rabbits who underwent induction for ventricular septal defects by cardiac puncture technique with age ranged 6-10 months enrolled in that study for one and half months. They were assigned into two groups: Group (A): The experimental group consisted of 10 rabbits who received routine animal care associated with LASER irradiation.
Group (B): The control group consisted of 10 rabbits who received routine animal care alone. The program continued for one and half months. Sizes of the septal defects were measured for both groups at the beginning of the study and after the end of one and half months.
Results: There was significant decrease of size of the diameter of the induced ventricular septal defect with study group (percentage of improvement 22.17%) when compared with control group.
Conclusion: It was concluded that LASER therapy can be considered as a promising therapy for congenital heart defects in animals and to be examined on children after then.
Pavol Jozef Safarik University, Slovakia
Time : 16:15-16:35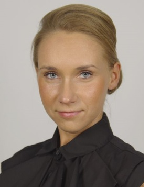 Biography:
Alzbeta Tohatyova is currently a PhD student at Medical Faculty, P J Safarik University in Kosice, Slovakia, Central Europe. Her research interests focus on childhood obesity, structural and functional changes of the left ventricular in case of obesity in children.
Abstract:
Nowadays, hyperuricemia, as a cardiovascular risk factor, is considered one of the metabolic syndrome component, and it is closely correlated with obesity and the body fat accumulation level. No data have been published regarding the influence of the Uric Acid (UA) level on the structural and functional changes of the left ventricular in case of obesity in children, and thus the aim of our study was to assess the influence on UA in obese children. In 25 (age 13, 0±2, 3) overweight and obese subjects and 24 lean controls, blood pressure, WC, fasting plasma glucose and insulin, UA were measured. Left Ventricular (LV) and Left Atrium (LA) structural and functional parameters were measured by transthoracic echocardiography. In patients with obesity and overweight were significantly structural changes: Higher LV thickness, LV mass, LV size, as -well as functional changes: higher LV volume, LV stroke volume (LV SV) and impaired LV diastolic indexes. The UA values were higher in overweight and obese children, but this increase was not significant. Simple linear analysis showed a correlation of UA with LV thickness, relative wall thickness, LV size and area, LV volume diastole, LV SV and LV ejection fraction. In this study, we confirmed structural and functional changes of left heart in terms of LV volume overload in childhood obesity. This change seems to be influenced by UA, but the association between the signs of left volume overload and UA has not yet been clarified. This research would require other studies with a larger amount of patients.
Children's Hospital of Chongqing Medical University, China
Time : 16:35-16:55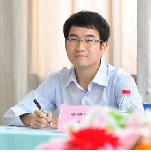 Biography:
He is a Doctoral candidate of Chongqing Medical University at China. He is working under the Supervisor of Professor Jie Tian.
Abstract:
Background: Alcohol abuse during gestation may cause congenital heart diseases (CHD). The underlying mechanisms of alcohol induced cardiac deformities are still not clear. Recent studies suggest that histone modification may play a crucial role in this pathological process. The aim of this study is to investigate the effect and the mechanisms of alcohol exposure on histone acetylation modification and the expression of heart development-related genes during heart development.
Material & Methods: Cardiac progenitor cells and KM mice were used in in vitro and in vivo studies respectively. Pregnant mice were gavaged with ethanol or saline every day in the morning from E7.5 to E15.5. Western blotting and real-time PCR were employed to determine H3AcK9 acetylation and gene expression. HATs and HDACs activities were detected by colorimetric assay and fluorometric assay. Chromatin immunoprecipation (ChIP) assay was used for the detection of H3AcK9 acetylation level in the promoter region of heart development-related transcription factors.
Results: Low level of ethanol or its metabolites had little effect on H3AcK9 acetylaiton or the expression of heart development-related genes. However, high doses of ethanol and acetate significantly increased H3AcK9 level and augmented the expression of GATA4 and Mef2c (p<0.05). In whole animal experiments, the level of H3AcK9 acetylation reached peak at E17.5 and decreased sharply to a low level at birth and maintained at low level afterward. Alcohol exposure increased H3AcK9 acetylation at E11.5, E14.5, E17.5 and E18.5 respectively (p<0.05), and enhanced the expression of Gata4 in the embryonic hearts at E14.5 and E17.5, Mef2c at E14.5 and Nkx2.5 at E14.5 and E17.5, (p<0.05) but not for Tbx5 (p>0.05). On embryonic day 17.5, HATs activities of embryonic hearts increased significantly, however alcohol exposure did not alter HDACs activities. H3AcK9 level in the promoter of Gata4 and Nkx2.5 were increased significantly (p<0.05).
Conclusion: Alcohol exposure both in vitro and in utero may induce an increase of HATs activities, which results in H3K9 hyperacetylation and an enhanced expression of heart development-related genes.
Philippine Heart Center, Philippines
Time : 16:55-17:15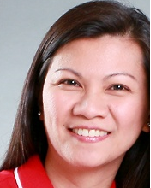 Biography:
Dr. Rogelyn F. Tapuro-Olais has completed her medical degree at Saint Louis University and internship at Philippine General Hospital. She had her pediatric residency training at Saint Louis University Hospital where she won first place in the Annual Residents' Research Contest in 2009. She completed her 3-year fellowship training in Pediatric Cardiology at the Philippine Heart Center. Presently, she is a clinical research fellow in echocardiography at the same institution.
Abstract:
Background: Excessive bleeding after cardiopulmonary bypass (CPB) continues to be an important cause of morbidity and mortality for both adult and pediatric population.
Objectives: 1) To determine the incidence of postoperative bleeding among children with cyanotic and acyanotic heart disease undergoing CPB with early and routine determination of PT and PTT; 2) To determine if there is significant difference in bleeding outcomes in early versus routine determination of PT and PTT levels among children with cyanotic and acyanotic heart disease undergoing CPB; 3) To determine if there is significant difference in the number of blood products transfused in early versus routine determination of PT and aPTT levels among children with cyanotic and acyanotic heart disease Methods: Double-blinded randomized controlled trial was done. One hundred twelve children who underwent open heart surgery from February 2012 to December 2012 at Philippine Heart Center were included. Fifty-six had cyanotic heart disease and 56 had acyanotic heart disease. Each group was subdivided into group A and group B. Group A had early determination of PT and aPTT (blood sample taken after CPB) while group B had routine determination of PT and aPTT (blood sample taken after surgery). Chest tube drainage was recorded for 24 hours and this was the measure for postoperative bleeding. Volume of blood products transfused was also recorded. Chi-square and T tests were used for statistical analysis. Results: The study showed 32.1% incidence of significant postoperative bleeding among patients with cyanotic CHD with group A while 39.3% with group B (p value=0.00). And the volume of PRBC transfused among the cyanotic subjects in group B is higher at 14.54 cc/kg compared to group A at 9.89 cc/kg (p value=0.05). While among the acyanotic patients, there was no significant difference in the incidence of significant postoperative bleeding and volume of transfused blood products.
Conclusion: There is higher incidence of significant postoperative bleeding in cyanotic patients, group B than group A. Also, the volume of PRBC transfused among cyanotic patients in group B is larger compared to group A. Whereas, among acyanotic patients, there is no significant difference in the incidence of significant postoperative bleeding and volume of transfused blood products between group A and B.
Canakkale Onsekiz Mart University, Turkey
Time : 17:15-17:35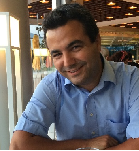 Biography:
Dr. Tolga KURT has completed his PhD at the age of 24 years from Pamukkale University School of Medicine and postdoctoral studies from Bulent Ecevit (Karaelmas) University School of Medicine. He became a cardiovascular surgeon at the age of 32 years. He and his colleagues open the first Cardiovascular Surgery Simulation Laboratory in 2013 (third in Europe) for the cardiac surgery operations and cardiac perfusion simulation. He gives lessons to the perfusionists to improve their use of pediatric extracorporeal life support and pediatric cardiopulmonary bypass systems. He has published more than 30 papers in reputed journals and has been serving as an editorial board member of repute. He also published a book about cardiopulmonary bypass perfusion.
Abstract:
Pediatric cardiac perfusion systems are still the most important systems for the success of the pediatric cardiac surgery. Pediatric extracorporeal life support (ECLS) is instituted for the management of life threatening pulmonary or cardiac failure. Although new tecnologies has developed, the pediatric cardiopulmonary circuit size shows so much diversity when compared with the adult perfusion systems. For example, the prime volume used in cardiac surgery for adults is about 25-33% of the total blood volume but the pediatric cardiac patients are 2-3 times more of the total blood volume, so we have to search for new technologies. There are different types of roller and centrifugal pumps used in pediatric cardiopulmonary perfusion systems like Medos Deltastream DP3, Levitronix CentriMag, Medtronic Affinity CP, Terumo CAPIOX SP, Medtronic BP‐50 Bio‐Pump etc. These pumps priming volume are different from each other so we have to use the best pump for our pediatric cardiac patients. There are also different types of oxygenators and arterial filters. The ultrafiltration perfusion systems can also be used for the increase of heamoglobine levels, for removing the inflammation mediators, citrate, lactate from the blood. (Medivator Hemocor HPH Jr, Terumo CAPIOX Hemoconcentrator, Medos Hemofilter Pro 60 etc). When pediatric cardiac patients need a myocardial or pulmonary support or is waiting for the operation time, we use pediatric extracorporeal life support systems: ECMO (Extra Corporeal Membrane Oxygenator), and ECCO2R (Extra Corporeal CO2 removal) are used less than 30 days and, VAD (Ventricular assist devices) are used more than 30 days for cardiac supports.